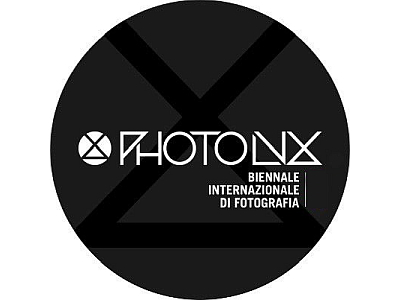 Photolux Festival is the International Biennial of Photography of Lucca.
Light, the essence of photography, is the symbol of this project. In this important historical moment images constantly pervade our daily life and, Photolux, like an ancient darkroom, aims to reflect a clear and defined selection of the international photographic panorama. In a perspective of energy and discovery, Photolux Festival represents a precious occasion of encounter, a crossroads of great masters, of photo experts and enthusiasts, giving the chance to observe new talents and the most avant-garde languages.
Also if the festival has been organised only since a few years, it has already become one of the most interesting in Europe thanks to the quality of the exhibitions, the authors and the organizational efficiency of the staff. The presence of experts and journalists, including international guests, and the consensus of critics, the audience and press confirm that Lucca can be considered as a reference point for photography in Italy and Europe.
4/26 September
10:00 am / 7:30 pm - Baluardo San Colombano | World Press Photo 2021. Exhibition dedicated to the best photographs about events and news of last year. A presentation to the public of the most beautiful shots of world photojournalism;
Atrium of Palazzo Bernardini | Exhibition of the 25 winning photographs of the # Giornatanazionaleadsi2021 challenge launched last May by Photolux together with Adsi, the Italian Historic Houses association, and Instagramers Italia Ets, the official Italian Instagram community. Free admission.
4 September / 3 October
3:30 pm / 7:30 pm (Mon / Thu) - 10:00 am / 7:30 pm (Fri / Sun) - Villa Bottini | Bitter Leaves, Rocco Rorandelli; Foul & Awesome Display, curated by Francesco Colombelli.
The complete program of the festival edition is available on the website www.photoluxfestival.it.
The event is included in the Settembre lucchese 2021 program.
Dates
September 4 / October 7, 2021
Start / End Time
10:00 am / 7:30 pm
Place
Baluardo San Colombano. Corso Garibaldi, 35 / Palazzo Bernardini. Via S. Croce, 41 / Villa Bottini. Via Elisa, 9 - Lucca