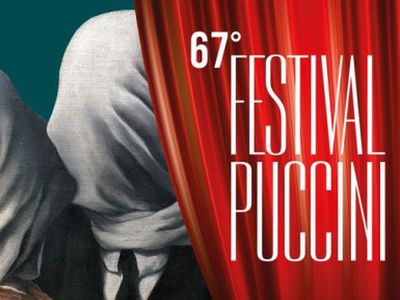 Tanti Baci is the title chosen for the 67th edition of the Puccini Festival in Torre del Lago. The theme and fil rouge of the entire festival combining many events on the billboard. Kisses in all different aspects  explored through new compositions in one of the most expected events in the rich cultural life of Tuscany.
The most important opera festival in Italy and the only in the world dedicated to the composer Giacomo Puccini takes place every summer, in the months of July and August, in the places that inspired the maestro to write his immortal melodies, in a large open-air theater, on the shore of Lake Massaiuccoli, surrounded by greenery right in front of Maestro Puccini's Museum.
A prestigious event attracting a big audience from all over the world to listen to the greatest opera-stars at the Puccini Festival, under the direction of important conductors, and to admire extraordinary performances curated by the most famous directors of Puccini's masterpieces ranging from Tosca and Turandot to La Bohème.
In the program on Monday 2 August
9.15 pm - Gran Teatro Giacomo Puccini | Caruso Forever. Tribute to Enrico Caruso on the 100th anniversary of his death. A tale of the glorious artistic life of the greatest tenor ever and of the meeting in 1897 with Maestro Puccini who accompanied him on the piano in the interpretation of Rodolfo's aria Che gelida manina. An audition that ended with Puccini's legendary phrase: "Who did sent you on earth, God himself? ".
The program also includes events for enthusiasts with symphonic music concerts, special events, promenades and exhibitions in various locations of the city of Viareggio.
Poster (jpg).
Dates
July 23 / August 22, 2021
Start / End Time
9:15 pm / 11:00 pm
Place
Gran Teatro Puccini. Torre del Lago Puccini, Viareggio - Lucca
Ticket
€ 20,00 / € 33,00 / € 44,00 / € 55,00