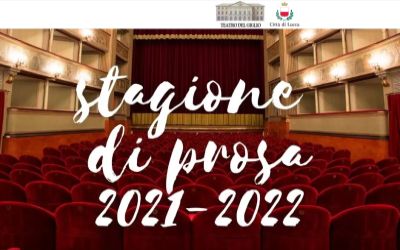 The Giglio theatre, artistic and cultural reference point in Lucca, considered a traditional theatre, offers every year a rich opera programme, which opens the theatre season, but also prose and dance with four performances, from a classical to a contemporary repertoire.
in the programme from March 4 to 6 for the drama season,
Lucrezia forever! by Francesco Niccolini. - Text freely inspired by the cartoon character of Silvia Ziche. On stage also animated "actors" thanks to the digital scenes of the Imaginarium Creative Studio.
Directed by Francesco Niccolini. Scenes Davide Giannoni and Francesca Pasquinucci (Imaginarium Creative Studium).
With Amanda Sandrelli and three animated actors. Voices Amanda Sandrelli and Francesco Niccolini. Arca Azzurra production, Lucca Crea, Teatro del Giglio di Lucca, Accademia Perduta.
Friday 4 March at 9:00pm
Saturday 5 March at 9:00pm
Sunday 6 March at 4:00pm
On Saturday March 5 at 6:00 pm | Auditorium Palazzo delle Esposizioni. Piazza San Martino, 7 - Meeting with the actors Amanda Sandrelli, Francesco Niccolini, Silvia Ziche and Tito Faraci. Free admission.
For info and reservations - +39 0583 465320 (in the opening hours) - biglietteria@teatrodelgiglio.it
Online reservations on ticketone.it / teatrodelgiglio
Dates
December 17, 2021 / April 3, 2022
Place
Giglio theater, Piazza del Giglio, 13/15 - Lucca