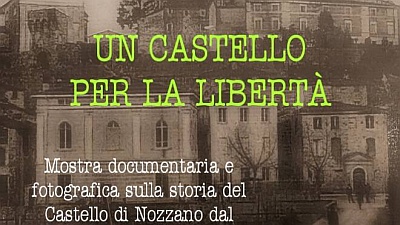 In Nozzano a documentary and photo exhibition Un Castello per la libertà will be held from 8 to 19 September. The history of the village from the Castruccio Castracani era to the Nazi-Fascist violence.
The exhibition deals with the history of the fortress and the village from the Middle Ages to 1944 and beyond. Over time, the castle of Nozzano has played a key role in preserving the freedom of the village and of the entire area of Lucca.
It was also one of the most affected villages by Nazi-Fascist violence during the period of German occupation after 1943.
Inauguration on Wednesday 8 September at 5.30 pm, the anniversary of the liberation of Nozzano by the allied troops.
Dates
September 8 / 19, 2021
Place
Loc. Nozzano Castello. Lucca