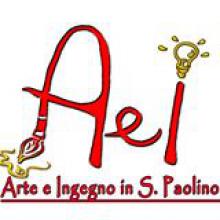 The cultural association Vivere in Armonia organizes a craft market and an ingenuity of handmade objects every month in the district of San Paolino in the historic center of Lucca.
Lucca is a particularly suitable city, due to its urban structure made up of hundreds of small and large squares, winding and welcoming streets, courtyards, for its history of small and large businesses with its neighbors and the largest markets in Europe, for the tradition of craftsmanship that has always characterized the work and activities of the city.
Space therefore also for small artisans and hobbyists who have nothing to envy to professionals except the small quantity of objects produced, a guarantee of accuracy and originality. On the stalls of the "Arte e ingegno in San Paolino" market, set up in piazza Cittadella, via di Poggio, piazza dei Cocomeri, it is possible to find handmade objects and works of genius; jewelery, toys, household utensils, embellishment and bricabrac. All objects are taken care of one by one, an occasion for an unexpected gift, a particular object, unique, with an ancient and new flavor made in the most varied materials, from the classic wood for rustic talgieri from kitchen to rustic yarns for scarves and hats from the apore vintage, to recycled plastics in beautiful jewels.
The Piazza Cittadella, moreover, the heart of the market, offers the possibility of a stop for an ice cream or a coffee in one of the many places present.
The market is held from March to December, usually the first weekend of the month. Updates on the dates and images of the objects on the market resulting from the skill of the artisans are available on the official website arteingegnoinspaolino or on FB  / Art and ingenuity in San Paolino. 
Luogo: Lucca
Indirizzo: Via San Paolino, piazza dei Cocomeri, via di Poggio, piazza Cittadella
Periodo: ogni primo fine settiamana del mese
Email: vivereinarmonia@virgilio.it
Telefono: 377 1031132
Sito web: arteingegnoinspaolino
Contatti: 
Associazione vivere in armonia
piazza Cittadella, Lucca
arteingegnoinspaolino
tel.  377 1031132 - vivereinarmonia@virgilio.it
FB / Arte e ingegno in san Paolino