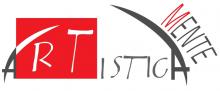 Artisticamente is the handicraft market devoted entirely to handmade products and works.
The  appointment with Artisticamente is every second weekend of the month, except for July, in Corso Garibaldi in the portion of the street in correspondence with the ramp of the walls of the bastion Santa Maria. A great group of exhibitors with products ranging from costume jewelery to home furnishings with two special editions in Easter and Christmas festivities, where original gifts can be found for all pockets and for all wishes.
The Lucchese Arti & Mestieri Association was born in early 2012 to collect and coordinate organically the Lucca artisans and / or all the interested potentials who work and manually work to create their own artisanal and autonomous products to recover the history and tradition of Lucca, Guaranteeing products of absolute quality craftsmanship and manufacturing.
More information on the market and the association, as well as images of objects crafted by craftsmen, and all appointments with artisans can be found on the FB / ArtisticaMente
Luogo: Lucca
Indirizzo: Corso Garibaldi
Periodo: 2nd weekend of the month
Email: info@confcommercio.lu.it
Telefono: 0583 473135
Sito web: FB / ArtisticaMente
Contatti: 
Confcommercio Lucca
Palazzo Sani, Via Fillungo, 121 - Lucca
www.confcommercio.lu.it
tel. 0583 473135 / 0583 473120 - info@confcommercio.lu.it