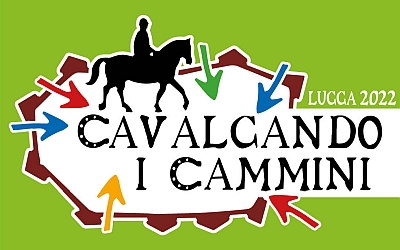 On horseback on the ancient paths up to the Walls of Lucca, an experience of sport, nature and history in the heart of Tuscany.
On June 18 and 19, Lucca welcomes groups from Borgo Vercallo (RE), Serravalle Pistoiese (PT), Casalguidi (PT), Montaione (FI), Collesalvetti (LI), Marina di Pisa (PI), Camaiore (LU) who have traveled the historical paths of the Via Matildica del Volto Santo, Via Francigena, the Way of San Jacopo, the Way of Santa Giulia and Romea Strata.
On June 18, throughout the day, the participants arrive along the paths of the Serchio river park.
At 9.00 pm, at the Foro Boario Charity Gala Dinner.
on 19 June the participants enter the city through Porta Santa Maria to make a complete tour of the city walls in a group of four
at 12:00 pm all participants will be lined up under the walls for a welcome speech.
For information please contact: +39 338 4510171