Along the Francigena route, stories on the road
The Via Francigena, history, culture and nature on the Lucca part of the route will be the protagonist of a podcast in Italian language.
Scholars and experts, but also those who live and "inhabit" the Via Francigena recount the characteristics of its landscape, nature, places and historical symbols, traditions and typical products that a pilgrim can encounter along the Lucca stretch of the route.
Five episodes from Sunday 16 January to 13 February to be listened to at home or ... on the road.
5 episodes that will be broadcast every Sunday morning at 10.35 am on Controradio (FM 98.9 in the provinces of Lucca, Pisa and Livorno; FM 93.6 in the provinces of Florence, Prato and Pistoia), from Sunday 16 January to Sunday 13 February, and after available on Loquis - Lungo al Francigena , the first travel podcasting that collects stories and information related to the places that surround us or that we can visit on foot, by car or by public transport.
Listen to the episodes of the podcast Lungo la Francigena on LOQUIS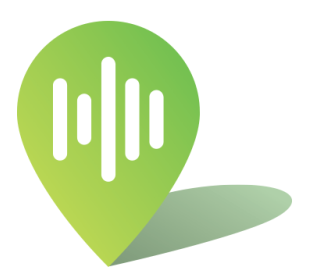 in program on Controradio
January 16 - Da Camaiore a Lucca - From Camaiore to Lucca 
The town of Campmaior, the XXVII stage of Sigeric's journey
Interview with: Luca Santini, historian 
The Camaiore museum, archaeological excavations and burials 
Interview with: Marzia Bonato, director of the Archaeological Museum of Camaiore 
The Pilgrims' hostel in Valpromaro, the first facility on the Via Francigena to have introduced the "donative" formula 
Interview with: Jacopo Menchetti, volunteer of the pilgrim's house in Valpromaro 
Montemagno and the Giorgio Gaber statue 
Interview with: Arturo de Ambris, Giorgio Gaber's friend 
The hilly landscape of Lucca known all over the world for the excellent quality of olive oil and wine 
Interview with: Roberto Giovanni Nannini, producer of the area 
January 23 - Arrivando a Lucca: il parco fluviale, le mura e l'ingresso in città - Arriving in Lucca: the river park, the city walls and the entrance to the city 
The inner dimension of pilgrimage
Interview with: Mons. Paolo Giulietti, Archbishop of Lucca 
A stone's throw from the center, the river park and its ecosystem
Interview with: Arianna Chines, biologist 
The city of Lucca, history 
Francesco Niccoli, archaeologist 
Discovering the places of pilgrims 
Paola Moschini, tour guide
January 30 - Lucca ed i tesori della sua cattedrale - Lucca and the treasures of its cathedral 
he San Martino Cathedral
Interview with: Riccardo Massagli, art historian and Francesco Niccoli, Museum and Archaeological Center of the Cathedral of Lucca 
The Volto Santo cross of Lucca 
Interview with: Ilaria Sabbatini, medievalist and scientific director of the Digital Archive of the Volto Santo 
The labyrinth of divine love 
Interview with: Gabriele Calabrese, tour guide 
The story of Ilaria del Carretto 
The story told by the actress Elisabetta Salvadori
February 6 - Alla scoperta della città di Lucca, storie e curiosità - Discovering the city of Lucca, stories and curiosities 
The image of the Volto Santo on the coins of Lucca
Interview with: Roberto Orlandi, director of the Antica Zecca Foundation of Lucca and of the Mint Museum    Interview with: Ilaria Sabbatini, medievalist 
The churches, squares and places of the city to visit 
Interview with: Riccardo Massagli, art historian 
The Botanical Garden 
Interview with: Alessandra Sani, curator of the Botanical Garden of Lucca 
Pilgrim's food: traditional recipes 
Interview with: Samuele Cosentino, restaurateur from Lucca
February 13 - Da Lucca ad Altopascio - From Lucca to Altopascio 
Crossing the Lucca countryside towards the hospitale del Tau. 
Interview with: Samanta Cesaretti, hiker and president of the Sentieri di Felicità Association 
The Nottolini aqueduct, its imposing arches and the Parole d'Oro source 
Interview with: Gabriele Calabrese, tour guide
Badia Pozzeveri, a place of exchange and passage of the Via Francigena 
Interview with: Antonio Fornaciari, archaeologist 
The tradition and the recovery of the ancient species of legumes grown in the Lucca area 
Interview with: Marco del Pistoia, agronomist
Compitese olive oil 
Interview with: Claudio Orsi, producer of the area