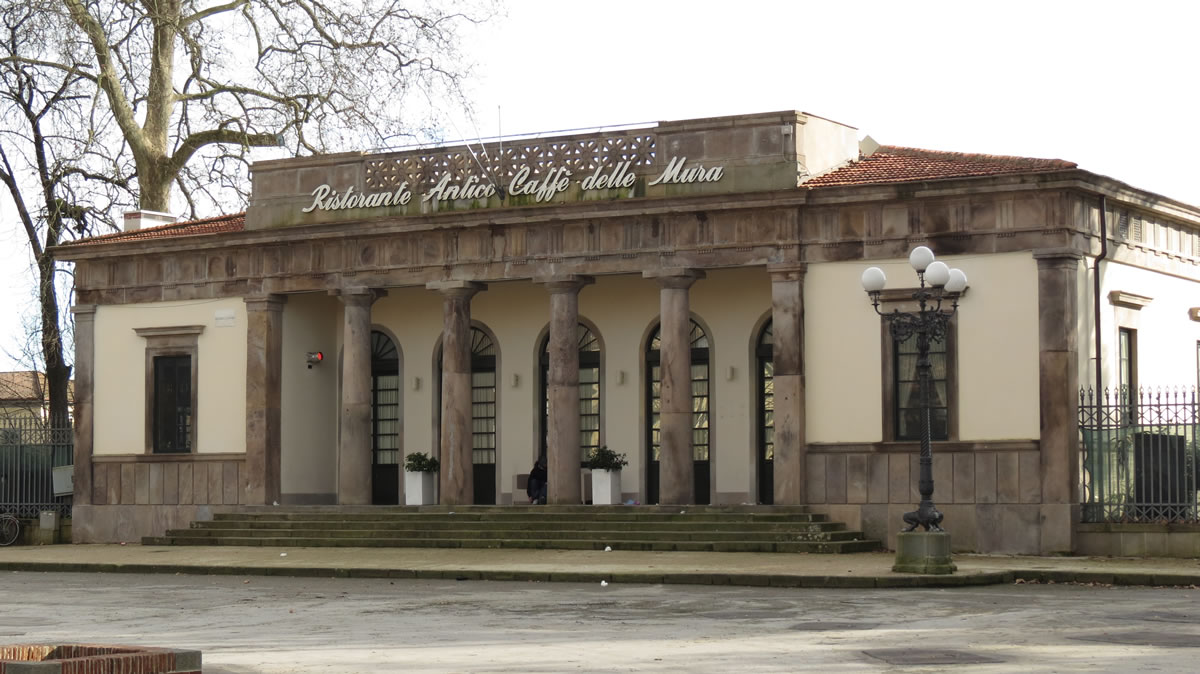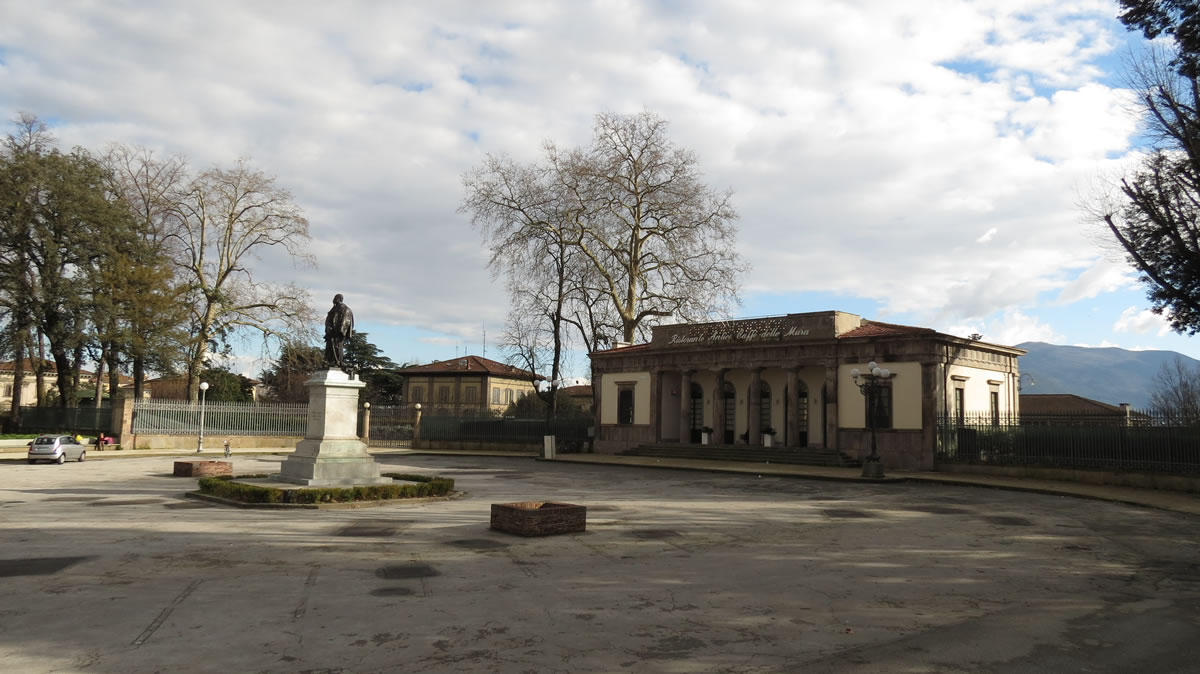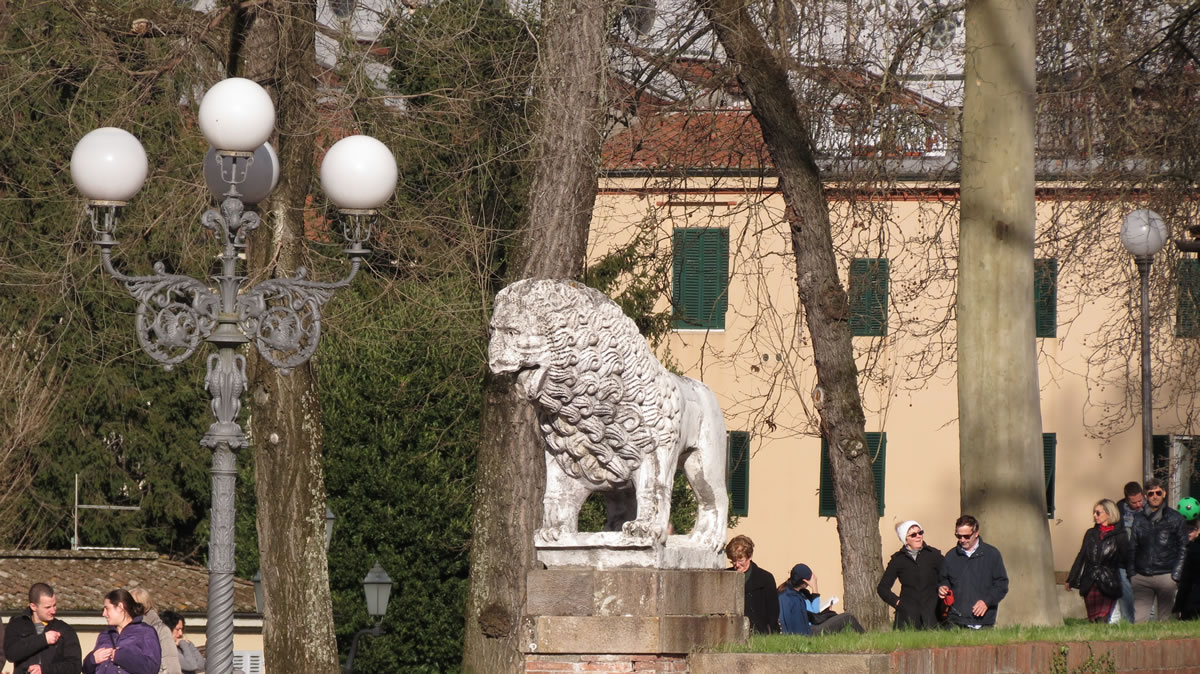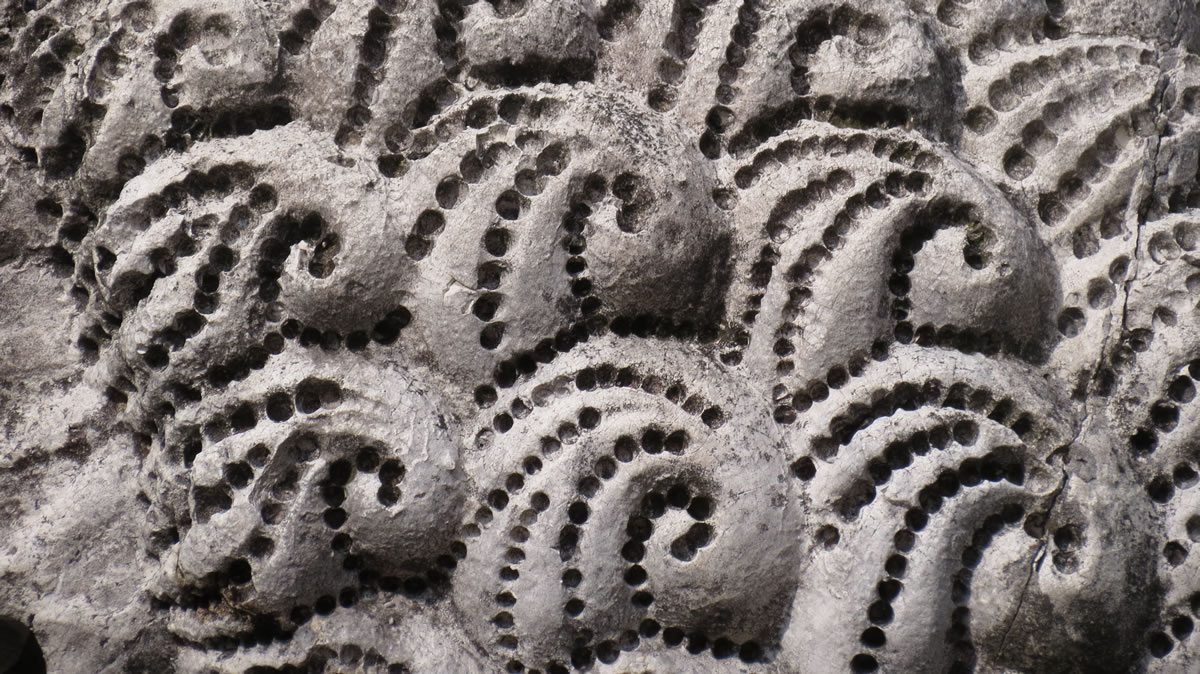 CONTACTS
ADDRESS: Piazzale Vittorio Emanuele 2, 55100, Lucca
TEL:
E-MAIL:
WEB:
A broad leafy climb leads to the Antico Caffè delle Mura, historical feature of the "gentlemen's" walk along the Walls…
The bastion Santa Maria
It is located in the southern part of the city, between the San Pietro and the San Paolino bastions, and is distinguished by the sides with sharp mumps, different form the rounded ones of the other bastions, products of a more modern and advanced military architectural technique. It was the first bastion of the new city to be built a few years after the platform San Frediano was created. On the tip of the fort stands a great 1566 limestone shield depicting the Virgin Mary.
The appearance of the bastion has deeply changed because of the urban reorganization of the nineteenth and twentieth centuries of this area. The barracks of the soldiers were replaced in 1832 by the neoclassical Caffè delle Mura of Cesare Lazzarini, surrounded by an English garden, a meeting and resting place in the middle of the promenade on the walls. In 1885, the building of the cafe was demolished and rebuilt exactly the same a little further back, to make room for the large square and the monument to Vittorio Emanuele II. During these transformations, the parade grounds were lost, but the lower ones have been re-used as walkways.
The bastion Santa Maria, along with two adjacent curtains, was built on a design by Francesco Paciotto and under the direction of Vincenzo and Alessandro Civitali , in order to defend the southern part of the city, and as the starting point of the reconstruction of the fortified ring according to a very ambitious and expensive project. The project was also subjected to the judgment of Emanuele Filiberto, Duke of Savoy, a leading expert of military engineering of the time.
Above all, it was Civitali who convinced the General Council of the Republic of the need to work from scratch, giving up the idea of strengthening the existing walls. Finances came also from the subdivision of the large triangular space that would result from the enlargement of the city. However, the works were very troubled because Civitali was hit by criticism on his way to proceed from the very beginning of the job. And when, in January 1563, it was realized that the engineer had departed from the original project, creating the foundations for a bulwark with a bit sharper point, Civitali was dismissed and the area of ​​the new bastion was redesigned personally by Francesco Paciotto, who appointed as project manager Alessandro Resta that brought the job to completion by 1571.