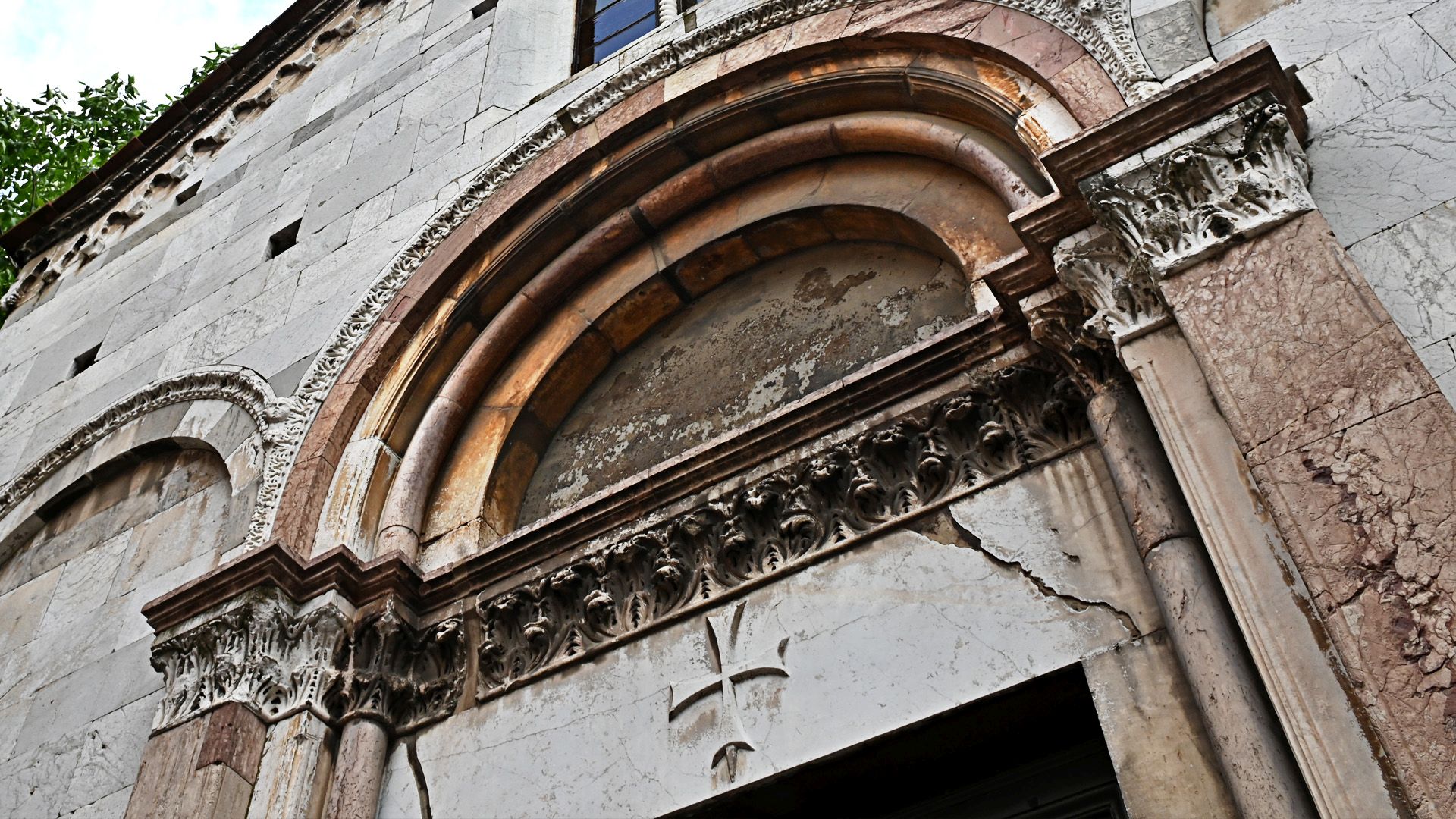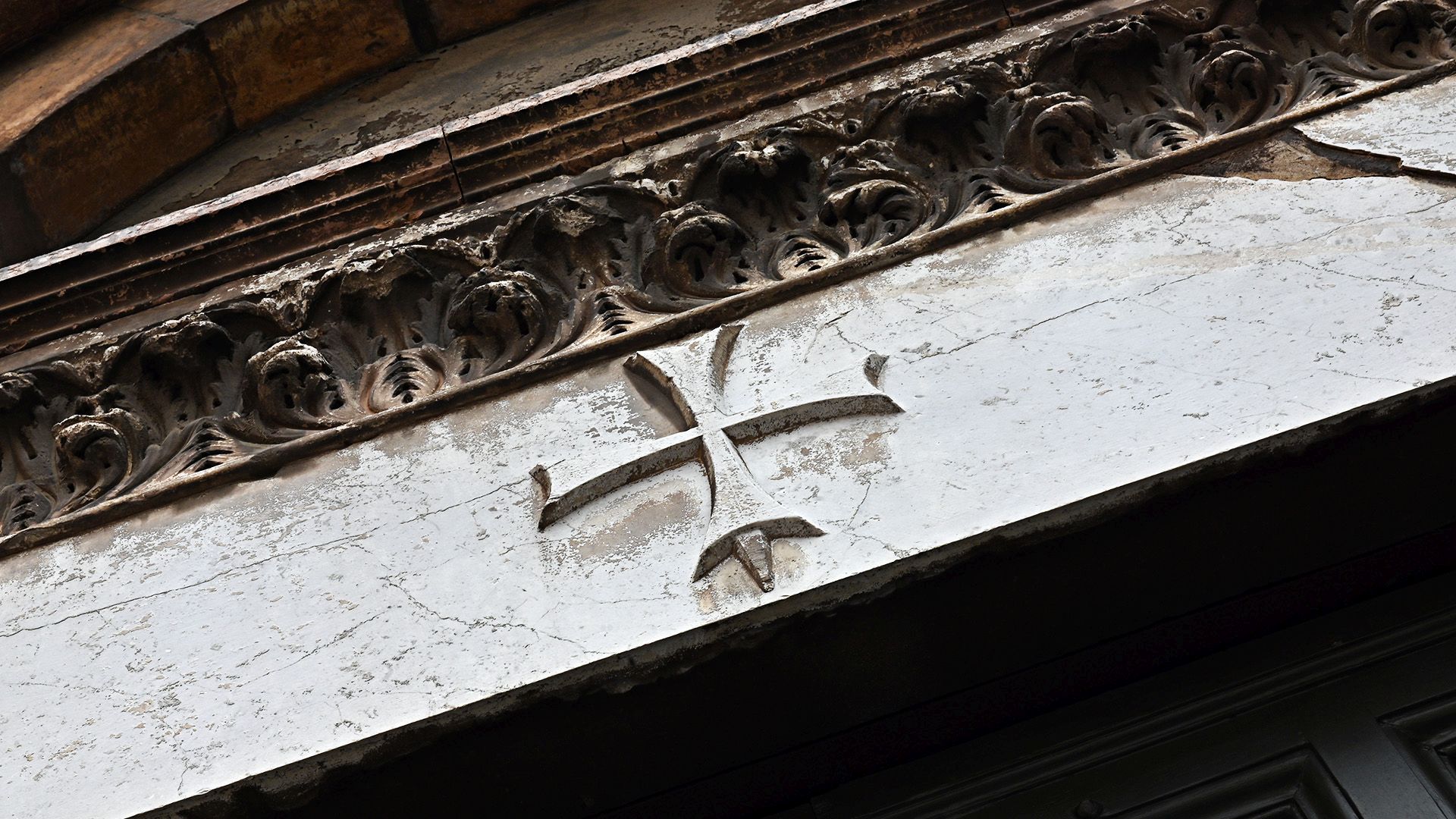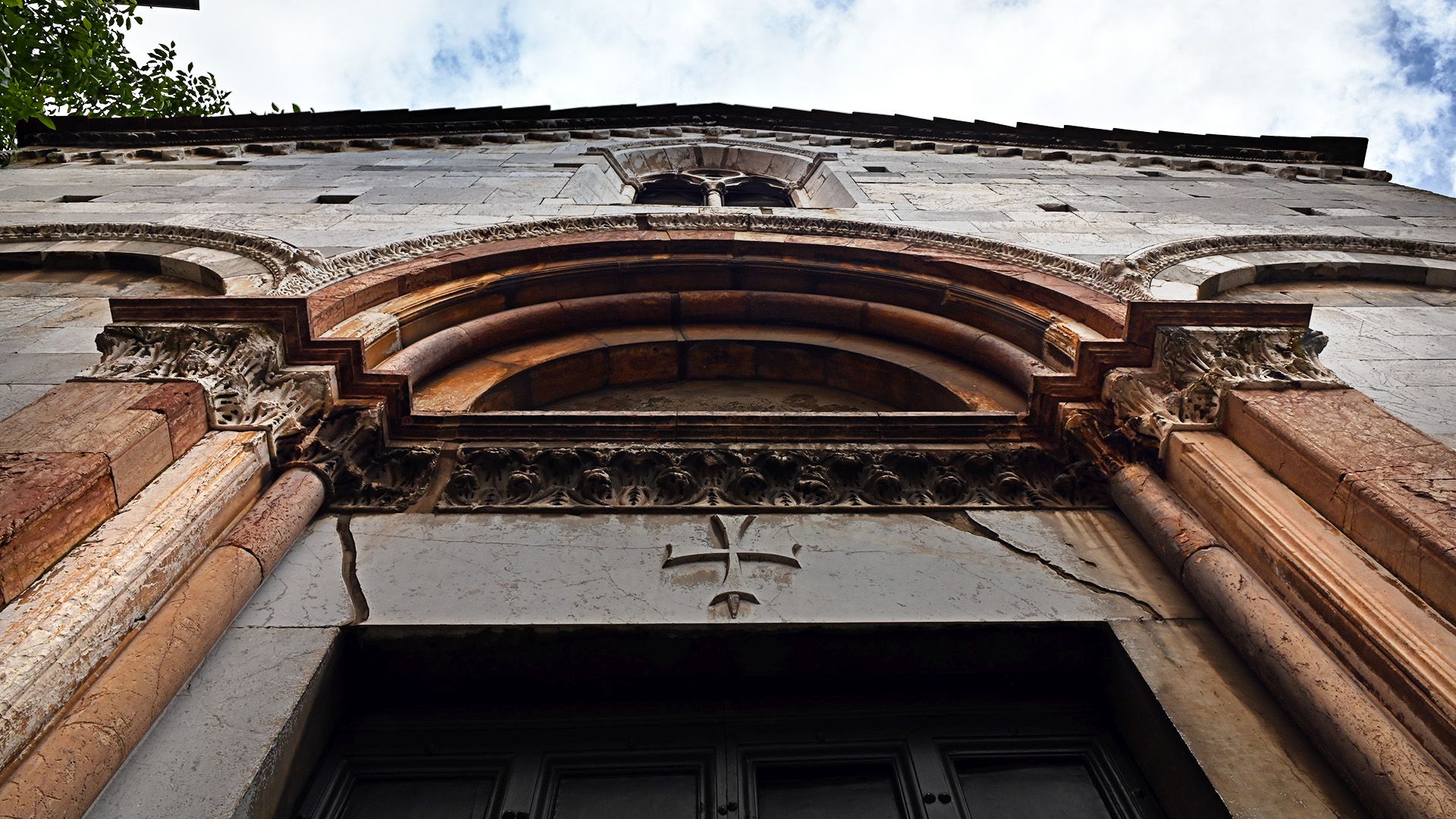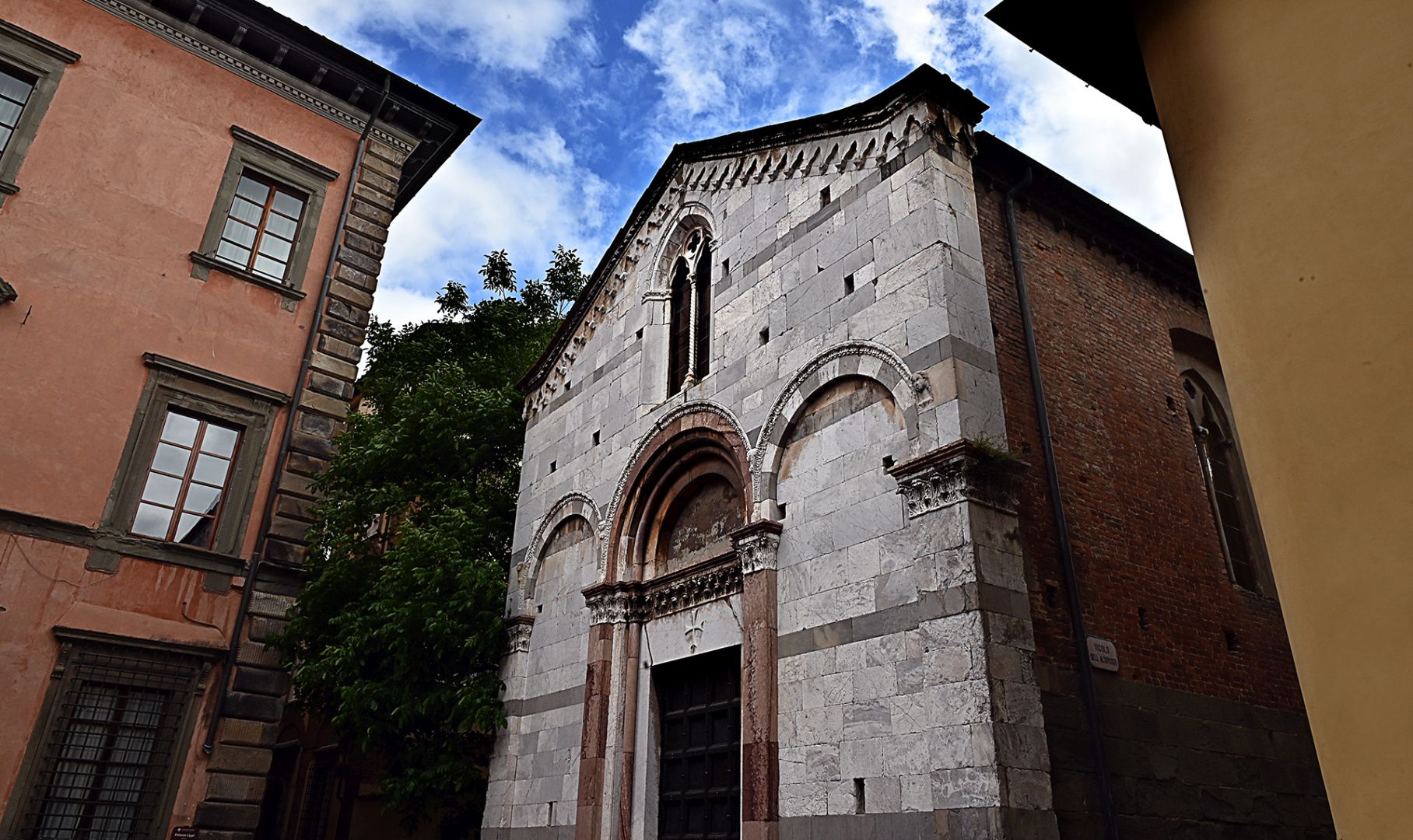 CONTACT
INDIRIZZO: Piazza del Suffragio, Lucca
The church is a location for cultural events, exhibitions and concerts.
In the historic center of Lucca, in Piazza del Suffragio, there is the small church of Santa Giulia.

A very old church, probably founded in the first half of the 7th century, because the rich Lombard burials found in its front area can be dated to that period.
Originally a private religious building, it was donated in the 10th century by the Allucingoli family to the bishopric.


In Romanesque style with Gothic features, it was rebuilt in terracotta during the thirteenth century, while the elegant marble facade dates back to the mid-fourteenth century, a work by the local architect and sculptor Coluccio di Collo: three large blind arches, a splayed portal and a mullioned window with trefoil arches in the upper part.
The arches of the facade are embellished with small female heads with elongated necks: on the right side a typical Lombard style representation with a face framed by long braids might refer to Santa Giulia.

Lucca was one of the first cities where the cult of Santa Giulia, the young martyr of Carthaginian origin who, according to tradition, was tortured and crucified by pagans for refusing to be sacrificed to the gods, spread.

The first devotees were the Lombards: in 762, by the will of Queen Ansa, wife of the last Lombard king Desiderio, the corpus sanctae Iuliae was transferred from the island of Gorgona to Brescia.
An evocative route, called the way of Santa Giulia, evokes the last journey of the holy relics. A spiritual, historical and naturalistic tour crossing three regions (Tuscany, Emilia and Lombardy), along roads and paths in the middle of nature, from the sea to the mountains through the plains, coming across churches dedicated to the saint.