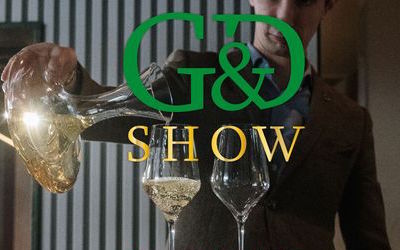 GD Show is the biggest and most exclusive Food & Beverage event in Tuscany, held inside the sixteenth-century Villa Bottini in the historic center of Lucca.
Three days of full immersion in the world of Food & Beverage with the participation of important guests from the world of catering, wine and sports, together with selected Italian and international catering suppliers, brands and operators.
Demonstrations, courses, talk shows, tastings & open bars are on the programm for all participants divided into a series of thematic areas dedicated to several sections of Food & Beverage: wine, beer, spirits and cafeteria and an exclusive closing party.
The leitmotif of the three-day meetings focus on:
March 20 - La tradizione del mondo Horeca. The world of food service and new habits. Past, present and future between tradition and novelty.
21 March - La sostenibilità nel mondo Horeca. Climate challenges require a response.
March 22 - I nuovi trend nel mondo Horeca. What are the emerging trends and innovations?
Please view the complete programme and terms of inscription of the event.
Place
Villa Bottini - Lucca