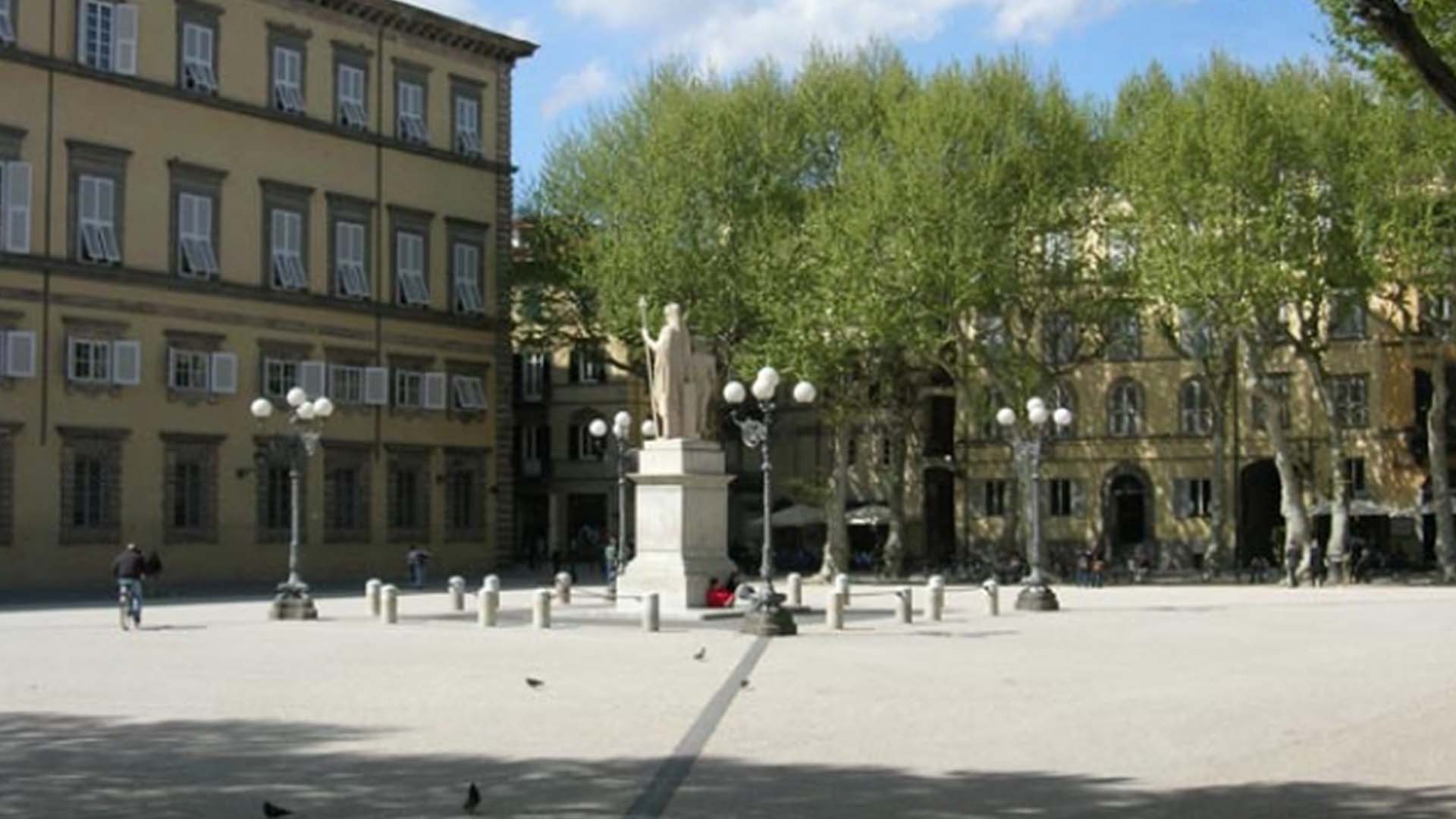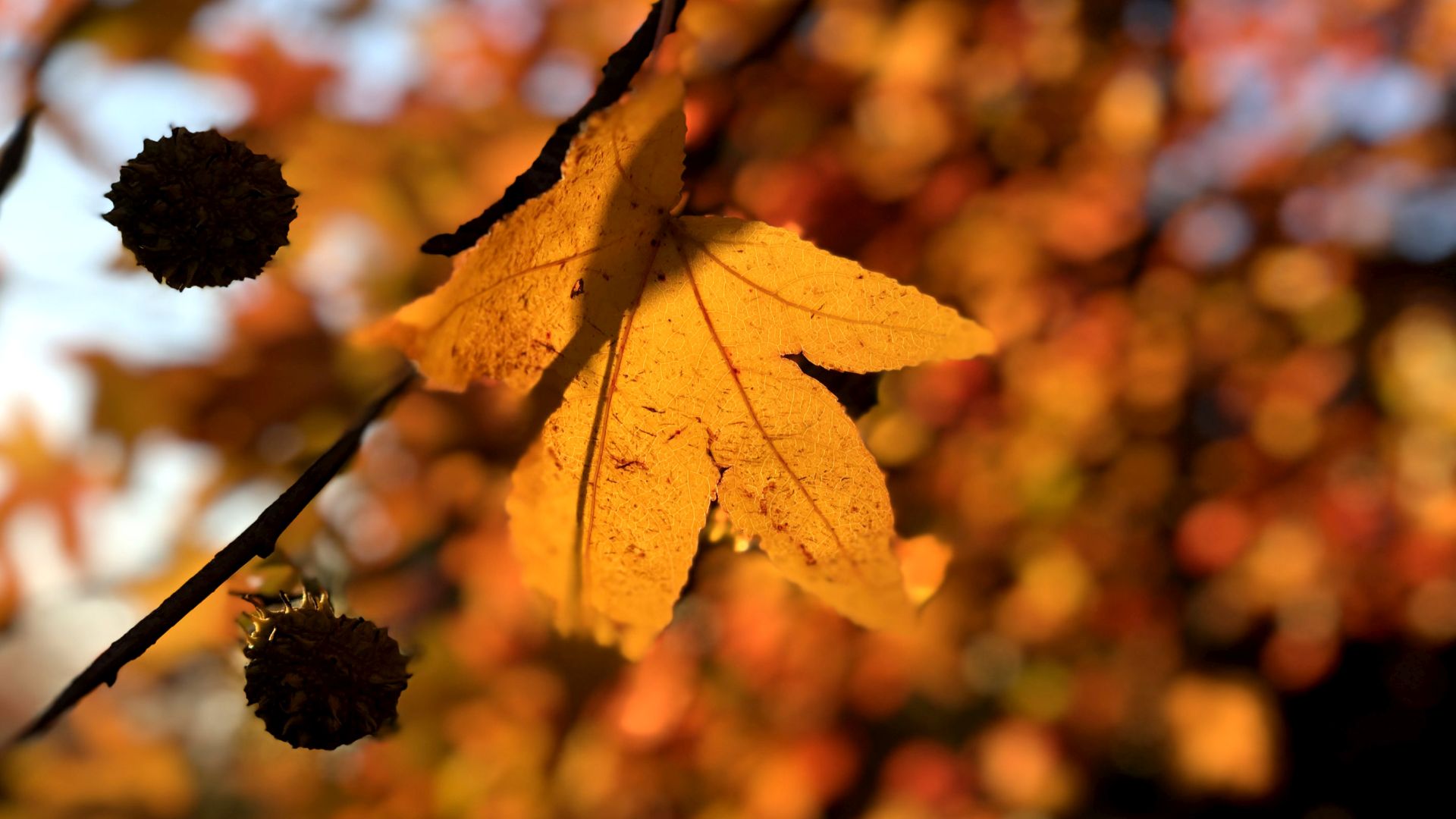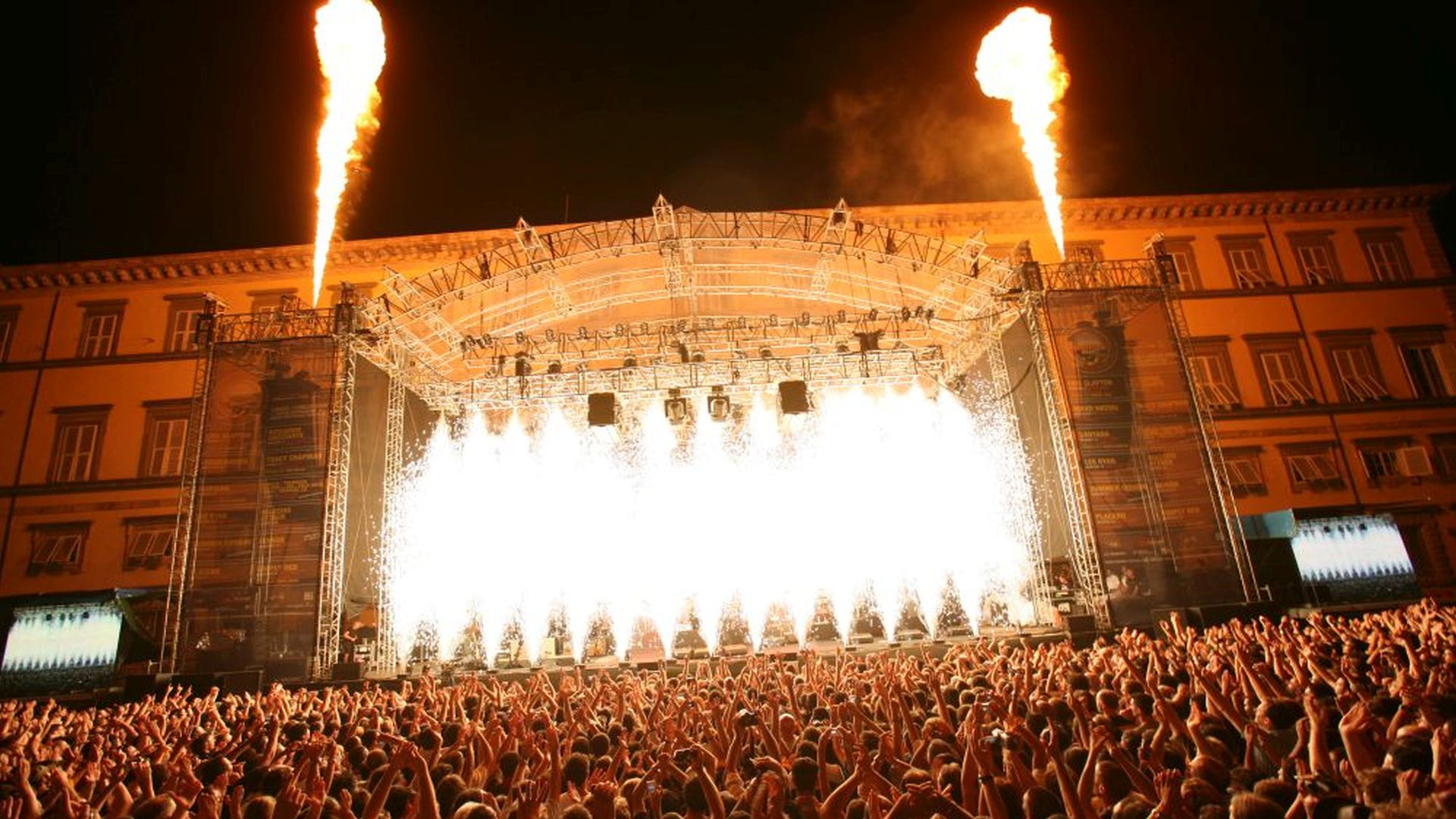 carousel in Napoleon Square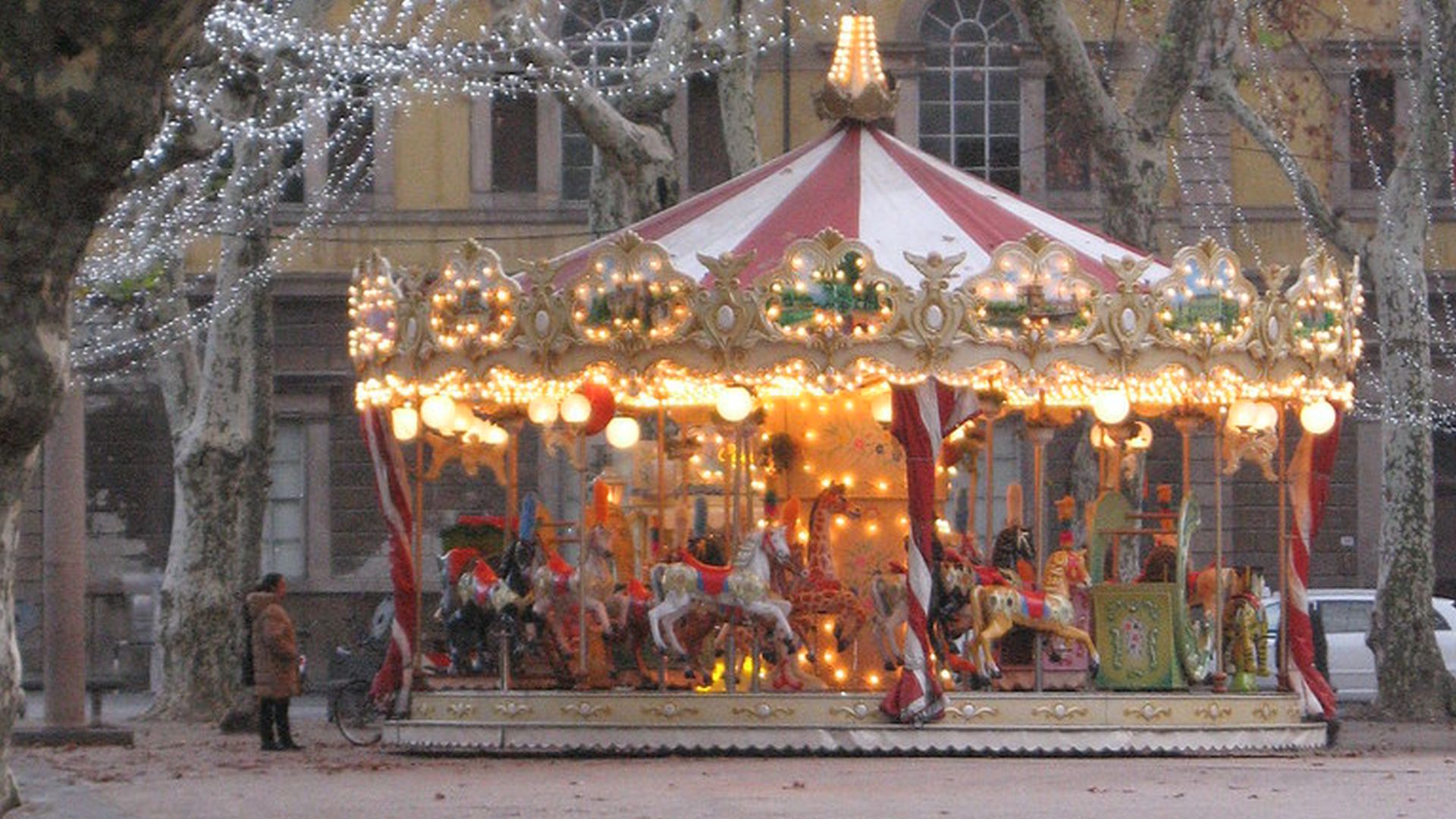 The large square dedicated to Napoleon has been the headquarters of noble power since the time of Castruccio Castracani (14th century) and Paolo Guinigi (15th century).

The square was opened in 1806 by the will of Elisa Bonaparte Baciocchi, princess of Lucca and sister of the emperor Napoleon. The ambitious project required the demolition of a series of pre-existing buildings in the area: houses, shops, warehouses, a tower, an archive and even the 16th century Church of San Pietro Maggiore. The perfectly successful intent was to give maximum importance to Palazzo dei Principi (now Palazzo Ducale), the center of public and political life in the nineteenth century in Lucca. The square was at the time framed on three sides by an elegant curtain of elms, later replaced by plane trees by Maria Luisa di Borbone, Duchess of Lucca from 1815 to 1824, who continued the work of transformation and embellishment of the city previously started by Elisa.

Even today the Duchess's attentive gaze dominates the square: in its centre an imposing statue together with her son Carlo Lodovico, a work of Lorenzo Bartolini in 1843, has been located.

Beyond the centuries-old trees, small shops, cafes, restaurants, hotels, historic buildings, crossroads and scenic openings to other squares create a marvellous scenery. On the south side Piazza Napoleone opens up almost unexpectedly towards Piazza del Giglio which houses the beautiful civic theater, an important cultural symbol of the city, which hosts a substantial season with music, dance and prose every year.

Walking north along Via Beccheria, you can appreciate a splendid view on the bell tower of the San Michele Church in the homonymous square.

On the north side, passing through an arched passage, you enter Corte del Pesce, a small and characteristic corner of the city that deserves an extra tour where you can enjoy the charm of abandoned secret places rich in history and tradition. In the two courtyards there are old council houses with characteristic balconies of Roman origin, wooden beams and fourteenth-century facades. As the name reveals, the court was the area of the lively and colourful fish market in the past (starting from the sixteenth century).

 
Every summer on the square the concerts of the Lucca Summer Festival with Italian and international stars and a big audience from all over the world is organised.

In December until Epiphany, a Christmas market with an ice skating rink and a carousel in late 19th century style for children and teenagers are organised. Also during the Easter holidays and for the traditional Feast of Santa Croce in September many visitors are in town.