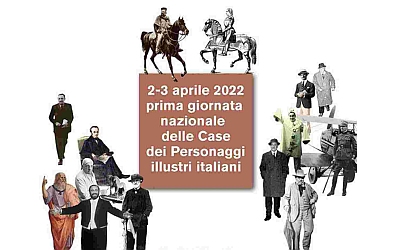 On the occasion of the 1st National Day of illustrious people's houses organised by the National Association of Houses of Memory, the Puccini Museum - Giacomo Puccini's Birthplace offers three events at the Corte San Lorenzo house in Lucca to present Maestro Giacomo Puccini.
The thematic guided tour Le Case del Maestro is an opportunity to get to know the story of the birthplace, the years in which Giacomo Puccini lived in Lucca with his family and the deep bond that the composer had with this and with the other houses where he lived.
Saturday 2 April 12:00 pm and 4:30 pm - Le Case del Maestro
Sunday 3 April 11:00 am - Le Case del Maestro
For info and reservations: tel. +39 0583 1900379 - visite@puccinimuseum.it
Place
Puccini Museum. Corte San Lorenzo, 9 - Lucca
Ticket
€ 7,00. Concessions available.