Parrish Church San Govanni Battista in Santa Maria del Giudice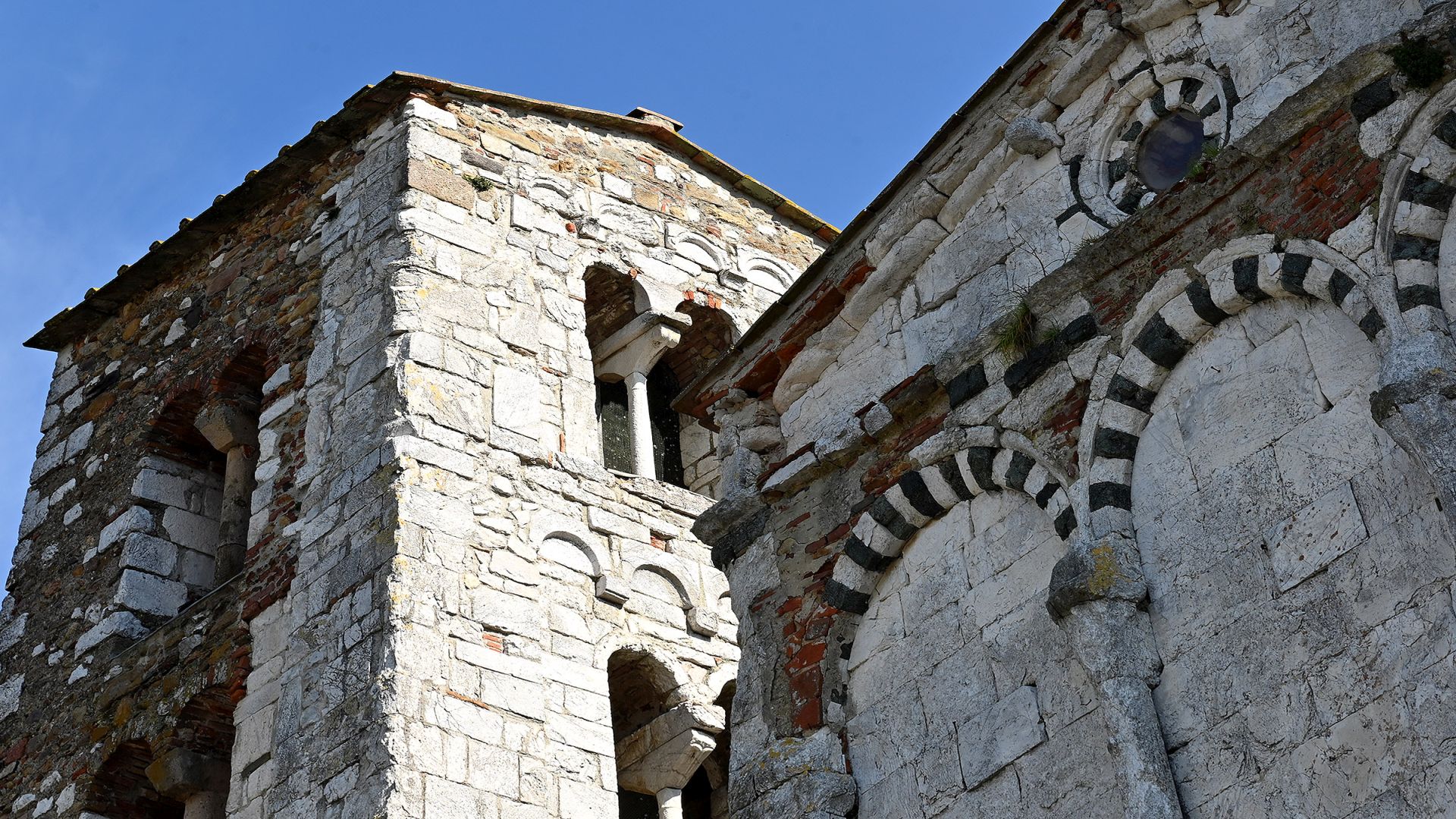 Apse of the old parrish church in Santa Maria del Giudice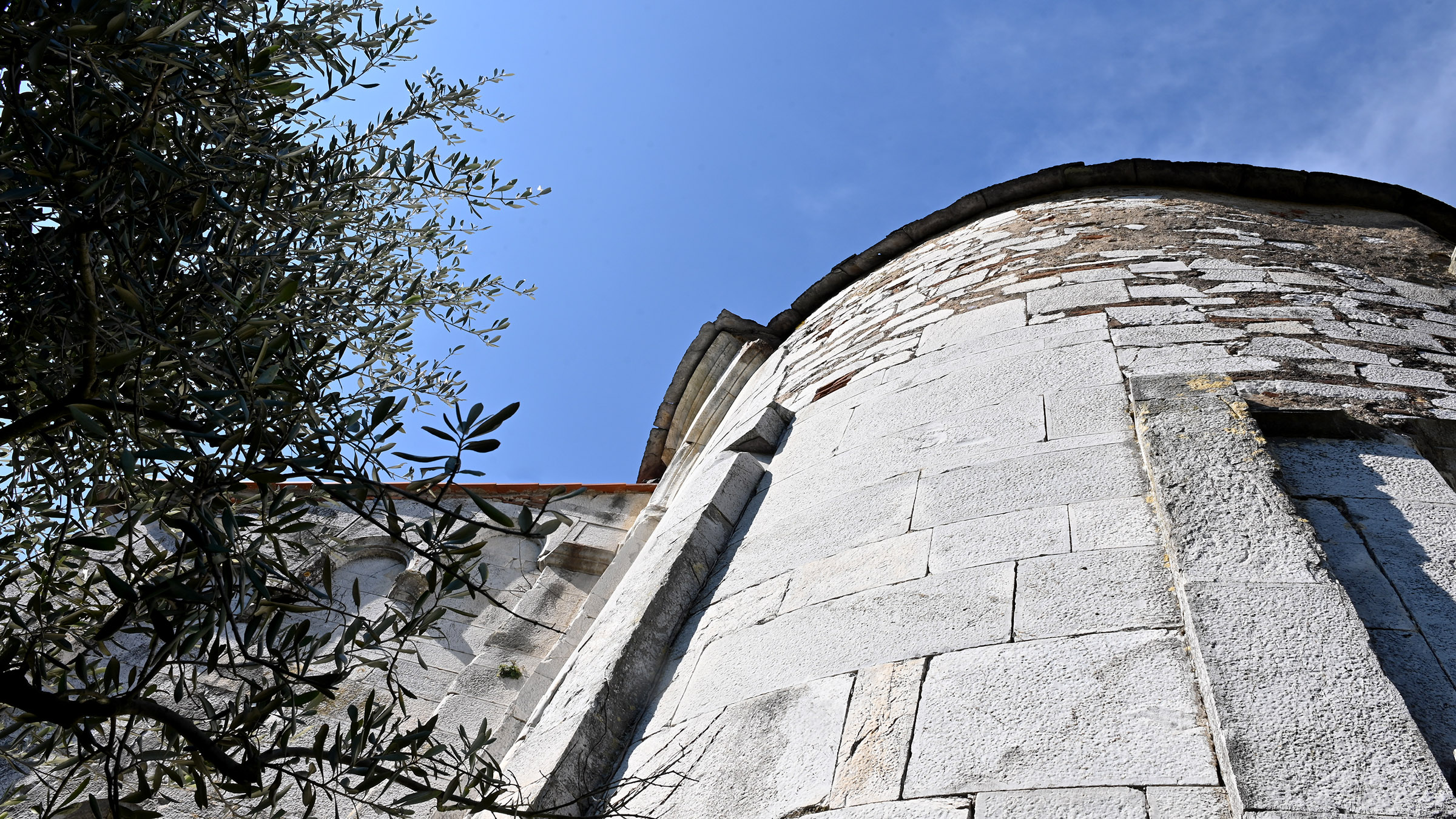 Parrish church san Giovanni Battista in santa Maria del Giudice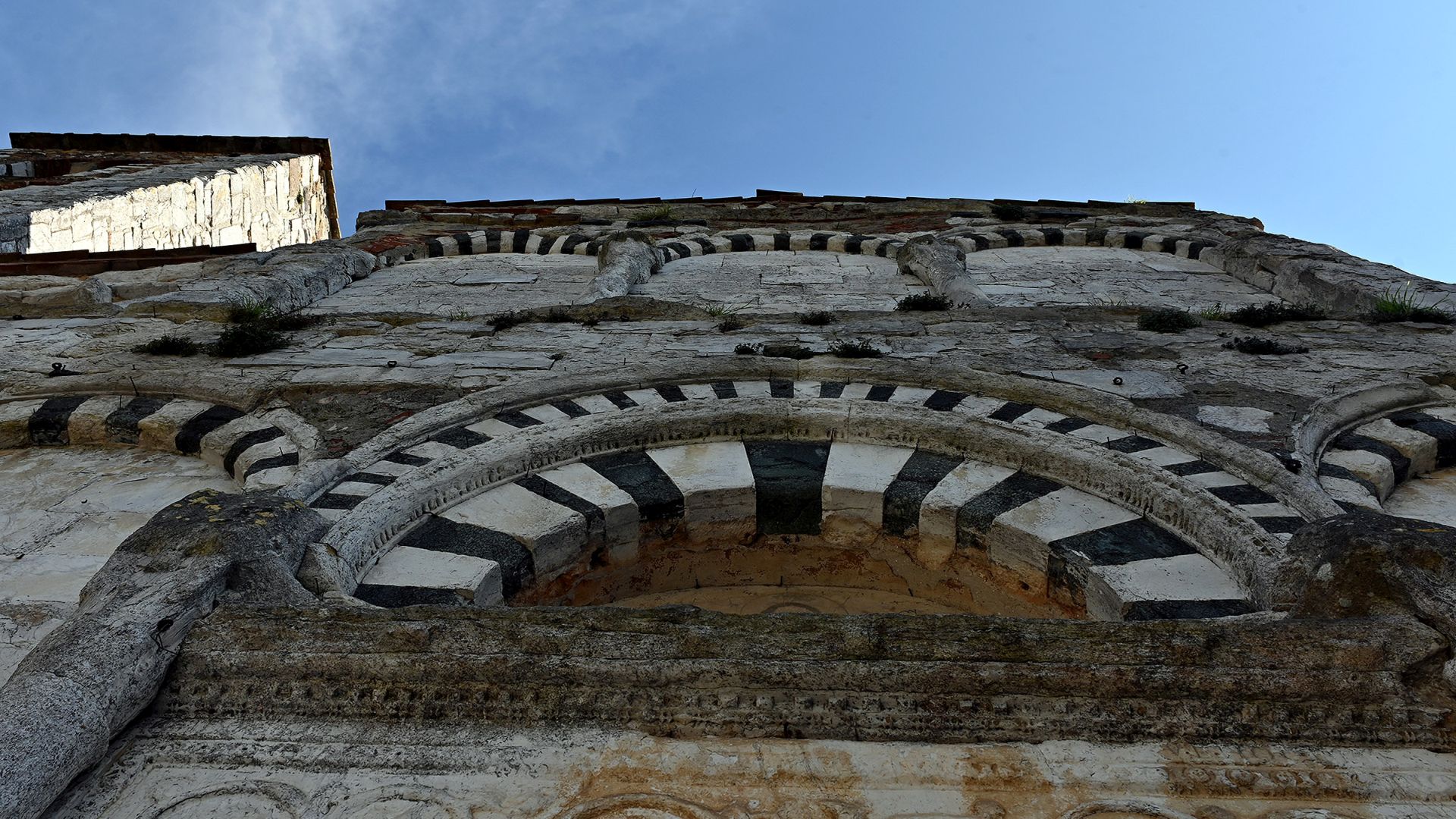 CONTACTS
ADDRESS: Via della Pieve Vecchia, loc. Santa Maria del Giudice
PHONE:
E-MAIL:
WEBSITE:
Pieve di San Giovanni (or old church) in Santa Maria del Giudice
On the road to Pisa, before taking the Foro di San Giuliano, the tunnel that connects the two Tuscan cities of Pisa and Lucca across the mountain, the ancient and beautiful village of Santa Maria del Giudice is located. It takes its name, starting from the 12th century, from a Lombard family who had owned extensive lands in this area.
In the small town, surrounded by green hills, there is the parish church of San Giovanni, also known as the old parish church, to distinguish it from the new parish church (of Santa Maria) not far away.
Completed in the second half of the 12th century (an inscription on the portal architrave confirms the church's dating between 1160 and 1170), the current parish is the reconstruction of an older religious building mentioned for the first time in 918, with only the bell tower and some early medieval decorations on the external parts.
The church is built in Romanesque style typical of Pisa and Lucca, with three naves and an apse illuminated by three single lancet windows. The façade has a double order of blind loggias, decorated with the typical two-tone aspect made with insertions of green stone, which characterizes many other churches of Lucca.
The architrave of the central door, decorated with a spiral plant motif, and the capitals of the columns inside are also inspired by the classical style.