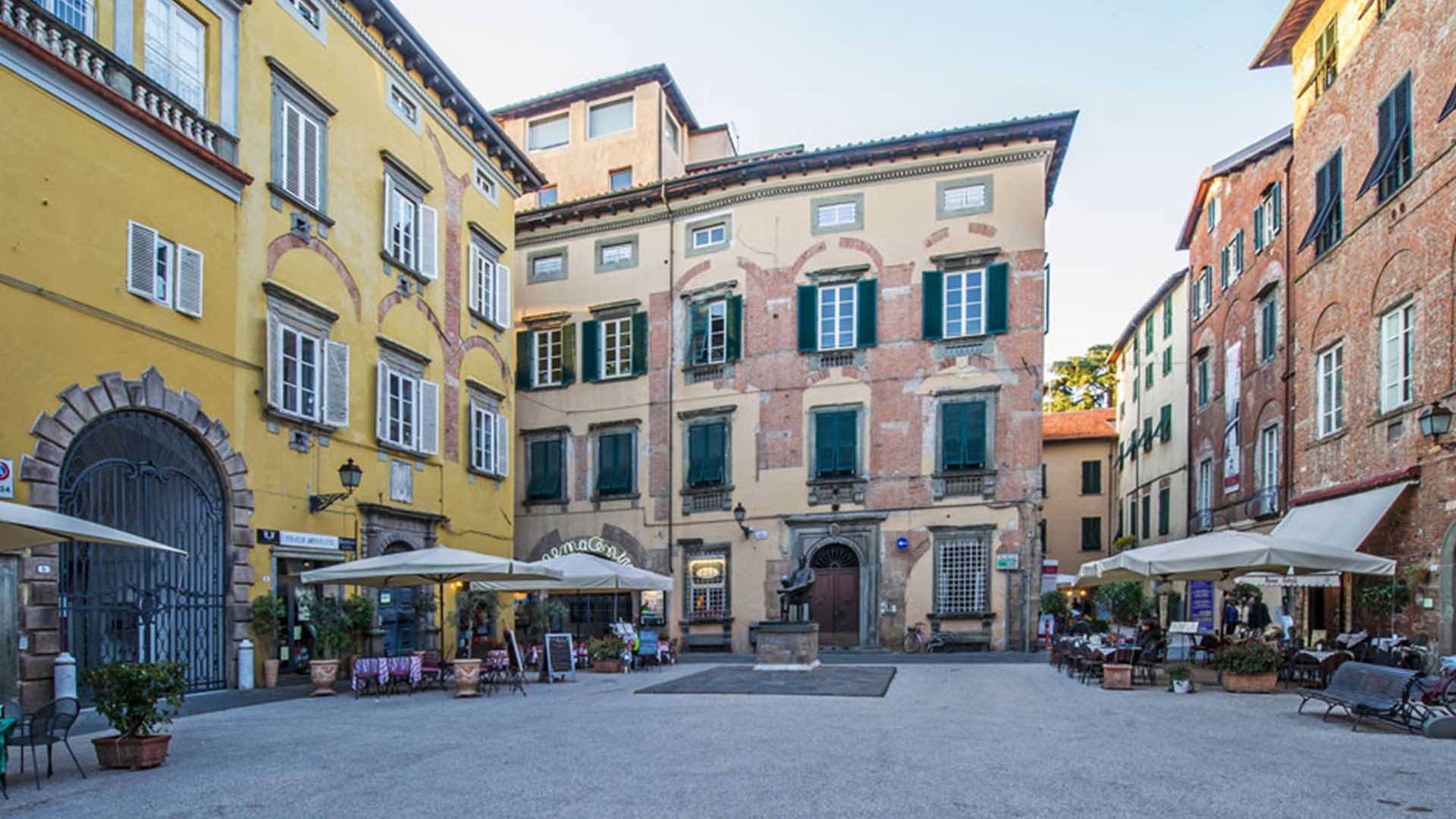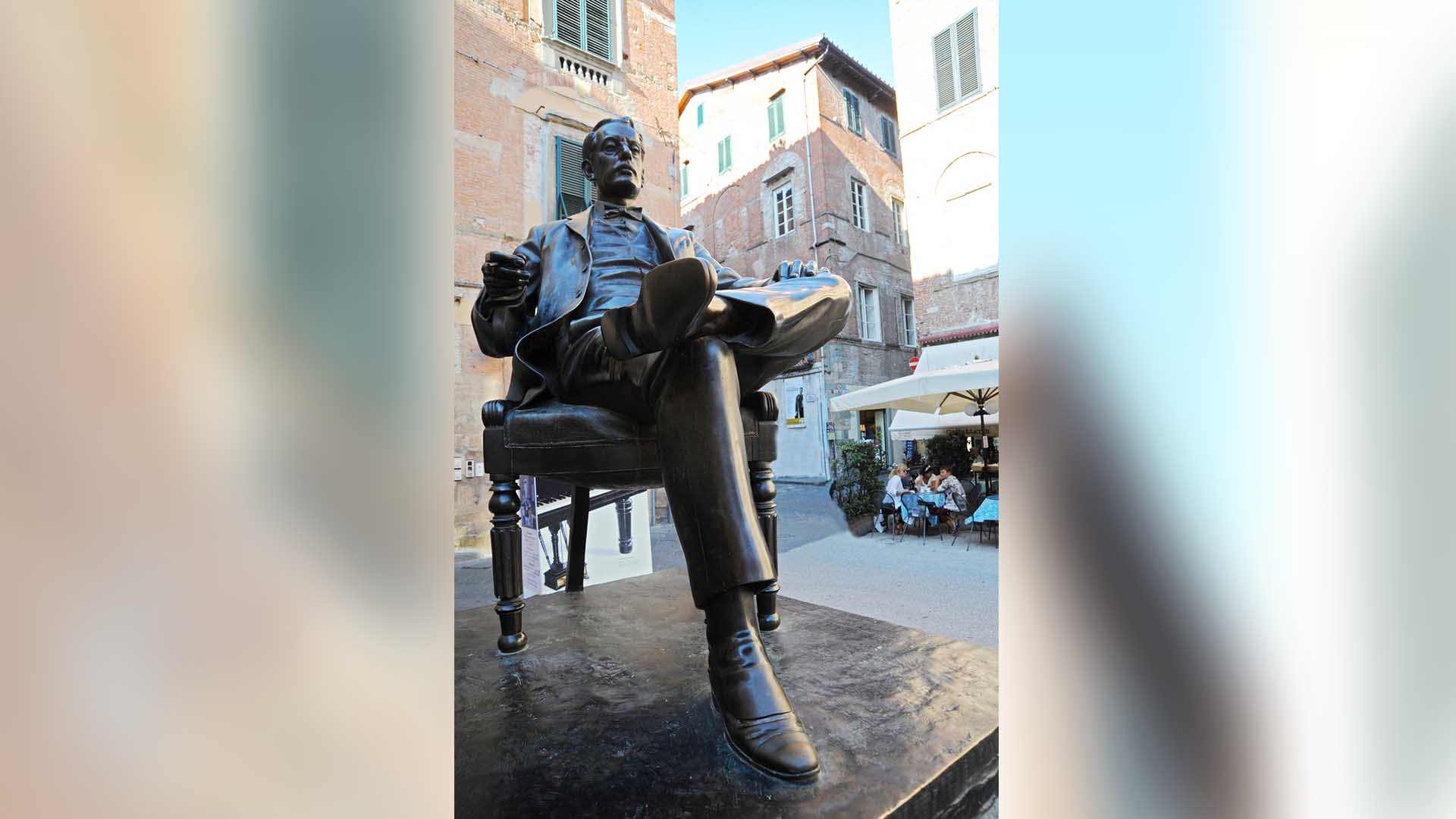 Within the walls of the historic city of Lucca, Piazza della Cittadella and Corte San Lorenzo are places full of memory, which are related to the childhood and youth of Giacomo Puccini.
The heart of this scenic route is the Puccini Museum – Casa Natale, where Giacomo Puccini was born on 22 December 1858. Here he grew up with his sisters, his brother and parents, he began his musical studies as a teenager, and he composed his first works. He left the family home to continue his studies in Milan developing his vocation and aspiration for the opera. The house was sold for economic difficulties, but came to be owned again by Puccini after the success of "Manon Lescaut", and has since been owned by his descendants, and finally by the Foundation Cassa di Risparmio di Lucca, managed by the Fondazione Giacomo Puccini. Today there are furniture, documents, notes and precious objects belonging to the Maestro, including the Steinway & Sons piano on which he composed many of his works, including "Turandot".
In Piazza Cittadella you can see the bronze monument of Giacomo Puccini, a work by Vito Tongiani, donated to the city by the Association of Industrialists of Lucca in 1994.
In the same square is the Ticket Office of the Puccini Museum, located where the carriages of Palazzo Mazzarosa used to pass, and which also houses the bookshop with a comprehensive selection of publications, music, gadgets, postcards, CDs, DVDs and other souvenirs dedicated to the Maestro.
For reservations, please contact Itinera, the tourist information office in Piazzale Verdi, or call 0039 0583 583150.
For more information, visit www.puccinimuseum.org