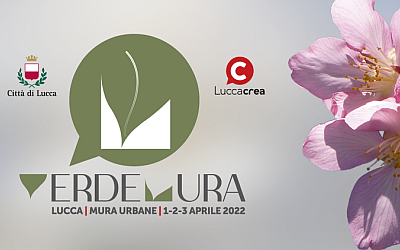 13th edition of the Market Exhibition Verdemura for gardening and outdoor living .
More than 160 Italian and foreign exhibitors: plant nurseries and horticultural species, shrubs, bulbs, tools and furniture for gardens and vegetable gardens, artisan products and excellent quality food, on Baluardo San Regolo and la Libertà on the city walls of Lucca, one of the most beautiful public parks in Europe, as well as in the Botanical garden.
The theme of this edition is The breath of the cherry trees in bloom, with rich and particular collections of this ornamental and fruit plant with a wonderful flowering. The colors of spring are also in the beautiful camellias, protagonists as every year of exhibitions dedicated to the ancient cultivars of Camellia japonica and to the rare specimens of yellow-flowered camellias. More colors and scents with the display of a collection of 70 violets of different varieties and species, a tribute to one of the symbolic flowers of spring.
In the program there are events with new books about greenery and workshops dedicated to children and a large section reserved to seasonal purchases for gardens, vegetable gardens, balconies, with some interesting new issues for your home and about farm food.
Here is the complete programme
With the Verdemura ticket it is possible to visit also Lucca Collezionando for free.
Start / End Time
10:00 am / 7:30 pm (fri) - 9:00 am / 7:30 pm (sat / sun)
Place
Baluardo San Regolo, baluardo la Libertà and Botanicical garden of Lucca
Ticket
€ 8,00 / € 10,00. Concessions and passes available.