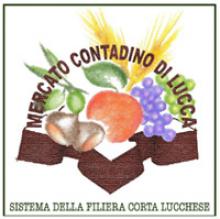 The Mercato Contadino di Lucca is organized by the municipality at the Foro Boario and managed by a special committee, every Saturday, and every Wednesday in the summertime. It sees the presence of about twenty local agricultural producers.
Only typical, traditional and local productions, which are distinguished by their territoriality, characteristic organoleptic quality, typicality, price transparency, respect for healthiness, traditionalism, eco-sustainability and traceability of the production process are admitted to the market for display and sale.
The short supply chain of the Lucca area is well represented by this market in which there is a high level of product quality. An opportunity for a direct encounter dedicated to wellness between consumer and producer, and based on the sale of first choice products and strictly at kilometer 0.
Luogo: Foro Boario
Indirizzo: Via per Camaiore, 125
Periodo: every Saturday, 7.00 am - 1.00 pm; in the summertime also every Wednesday, 7:00 am - 1:00 pm
Telefono: 0583 4422
Sito web: www.comune.lucca.it
FB / Mercato Contadino di Lucca
Contatti: 
Comune di Lucca
www.comune.lucca.it
tel. 0583 4422
FB / Mercato Contadino di Lucca