Take a walk and feel like a Grand Duchess.
An elegant tree-lined avenue towards Piazza Napoleone, and then straight, up to Piazza San Michele, the heart of the city.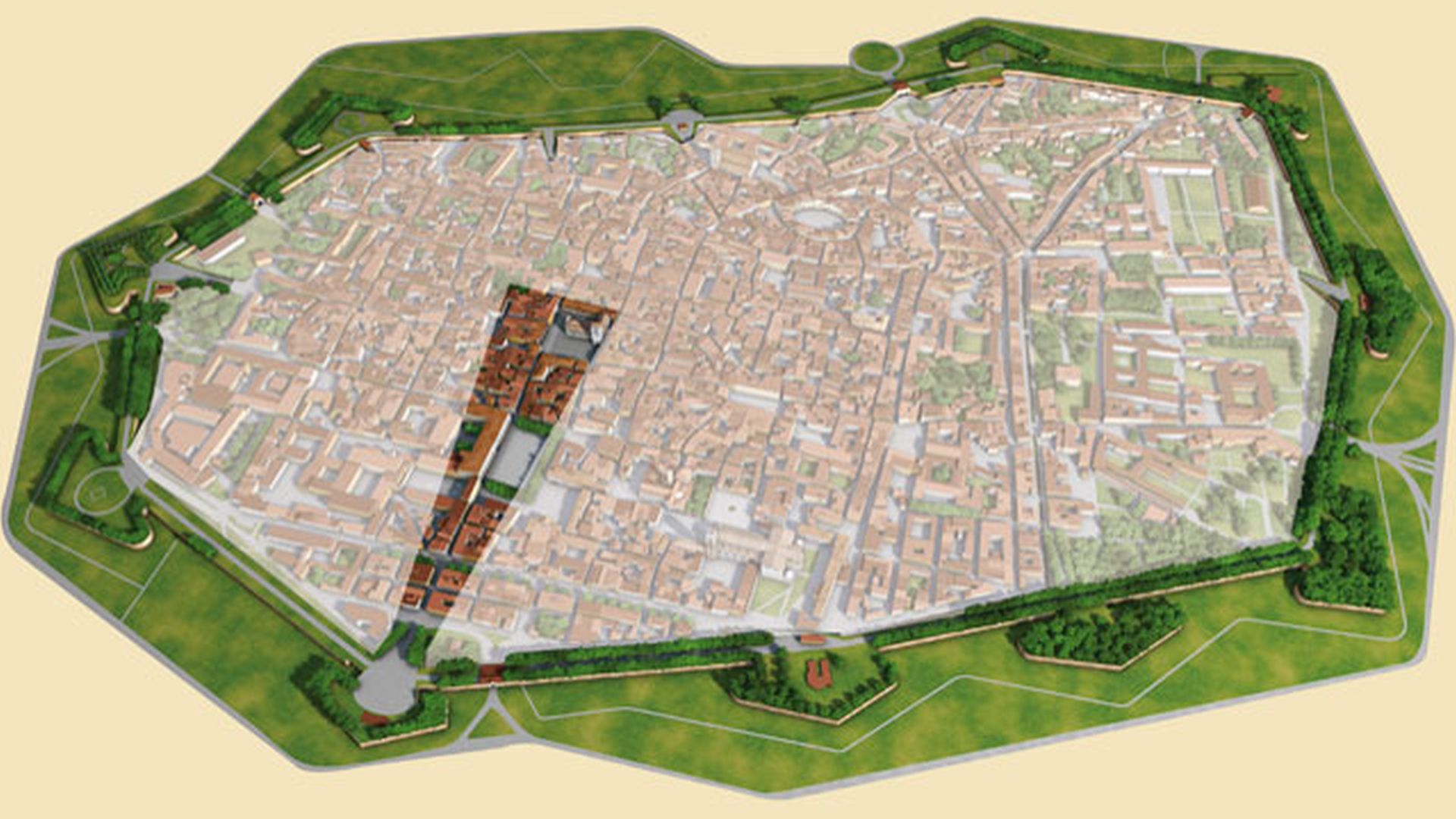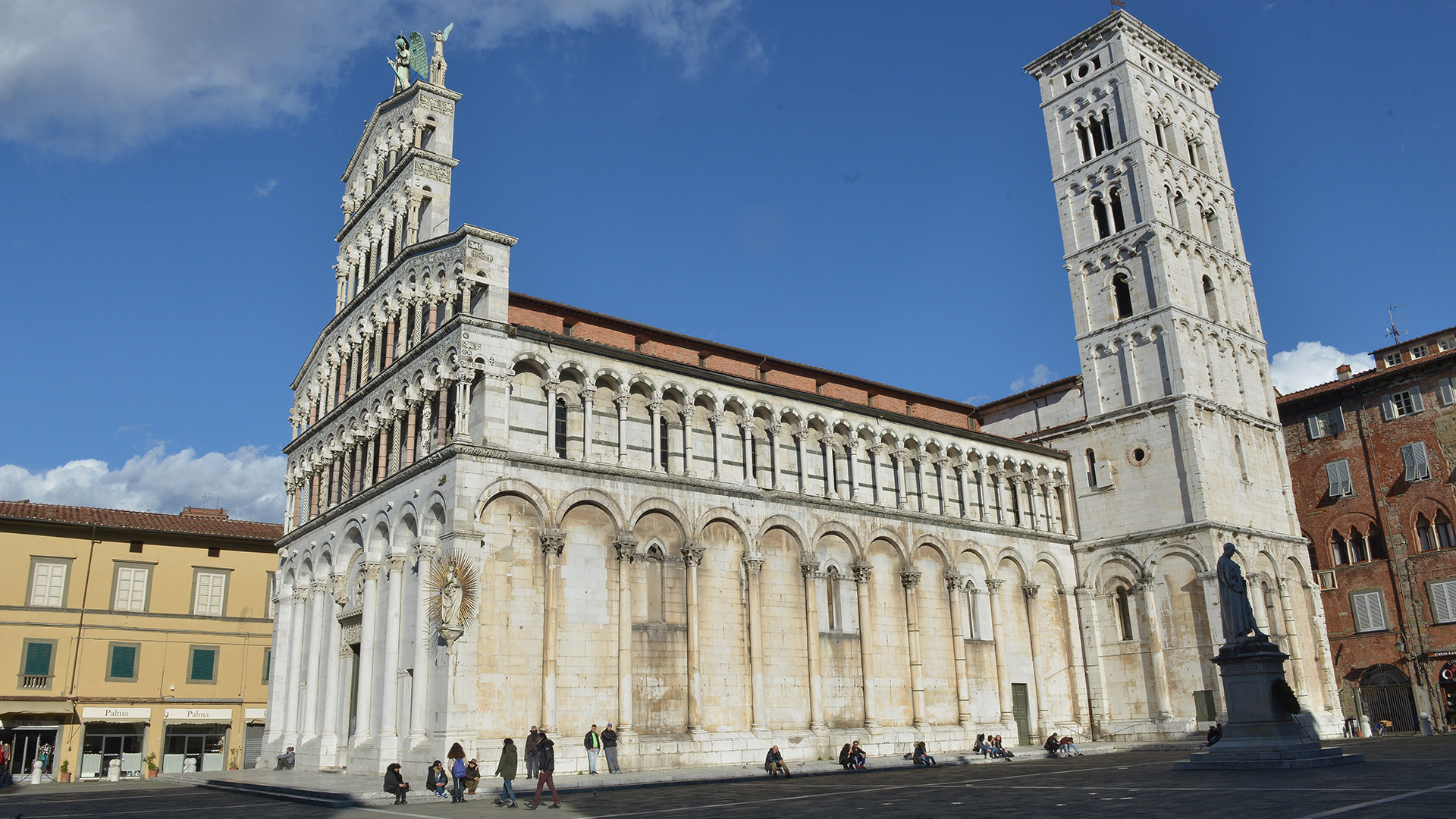 On baluardo Santa Maria, the historical Caffè delle Mura is a legendary stop on the elegant promenade on the City Walls. Built in the nineteenth century, it was the departure point of the "public walk" flanked by plane trees, arriving at the "rotunda of carriages" on baluardo San Paolino. It was the first section of the Renaissance Walls redesigned as a public park.

From the square you can go down to Piazza Napoleone. The Palace and the square are the result of the interventions realised in the early decades of the nineteenth century by Princess Elisa Baciocchi, Napoleon's sister, and by the Grand Duchess Maria Luisa di Borbone represented in Lorenzo Bartolini's monument located in the center of the square.

Piazza San Michele, which occupies the original area of ​​the ancient Roman Forum, is characterized by the big church built in the early 13th century and dedicated to the warrior Archangel Michael, whose statue dominates the cusp of the facade.

The perimeter of the square is characterized by historical buildings made of bricks and stones, and in the south-west corner the Renaissance building Palazzo Pretorio, seat of the ancient city magistrates designed by the local artist Matteo Civitali, stands out.

In front of the church from Via di Poggio you can reach the birthplace of Giacomo Puccini. Not far from San Michele opens the large square dedicated to Napoleon, where the Ducal Palace,  seat of noble power since the times of Castruccio Castracani (14th century) and Paolo Guinigi (15th century), is located.