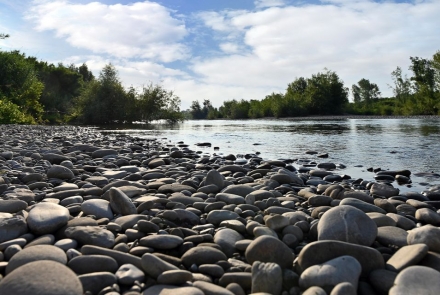 The river landscape is relaxing and pleasant in any season.
The Serchio flows near Lucca and does not cross the city, as usually happens. A natural environment where you can find nature and relax just a stone's throw from the city walls of Lucca.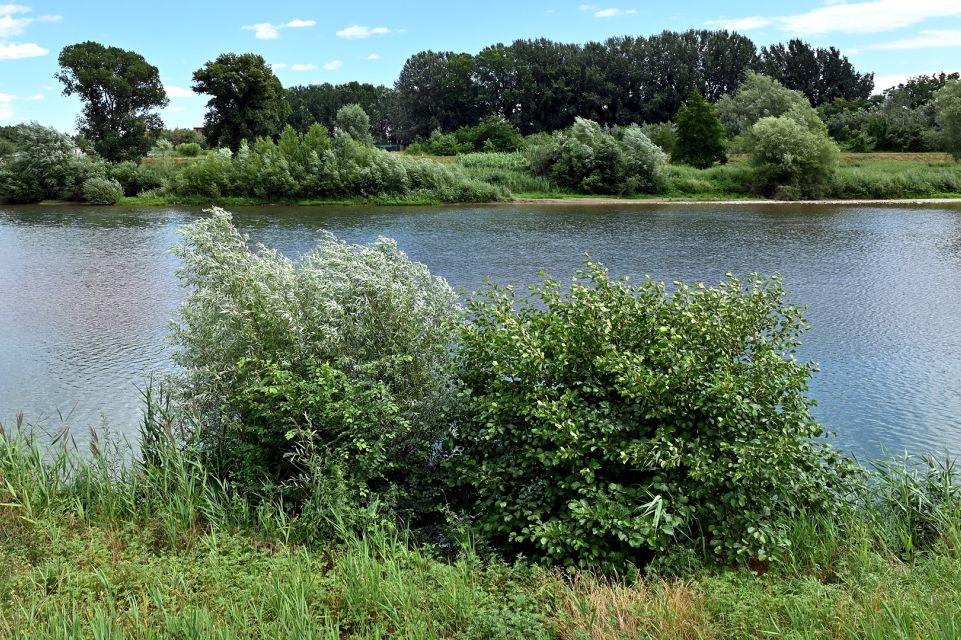 The Serchio originates from various sources in the Apennines and the Apuan Alps, crosses the Garfagnana, then reaches the plain of Lucca, and finally flows into the Tyrrhenian Sea, in the area called Bocca di Serchio, just north of Pisa.

A somewhat intractable stream descending between wooded buttresses and mountain landscapes with ancient fortifications, villages and small churches, legendary bridges such as the Devil's Bridge, and small emerald-colored lakes.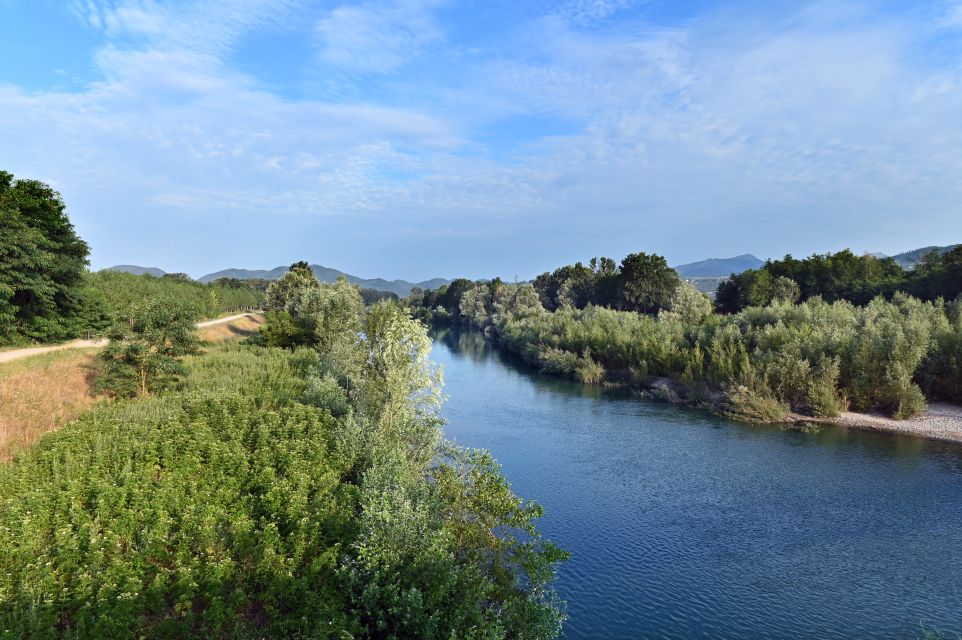 In the Plain of Lucca, it was originally divided into many branches, creating a vast swamp of which some strips still remain. Today it is contained by mighty nineteenth-century embankments with a dirt road and stretches of original wood alternating with regular poplar cultivations.

In the area of the Serchio urban park you can find areas dedicated to freetime activities for adults and children, cycle paths, horse riding, rafting and kayaking, archery, model cars, soccer fields and a bowling alley. It is also possible to find rare botanical species typical of this particular natural environment perfect for beautiful walks or a picnic in summer.
THE FARMER'S MARKET
Seasonal fruit and vegetables, cheese, ancient grain bread, cold cuts, honey and jam, wine, extra virgin olive oil and even flowers can be purchased at the Foro Boario Farmer's Market on Saturday morning from 7:00 am. At 1:00 pm.
Typical, traditional and local products grown with respect for the environment and the territory and sold directly by the producers who guarantee territoriality, full, fragrant and seasonal flavors, at the best price.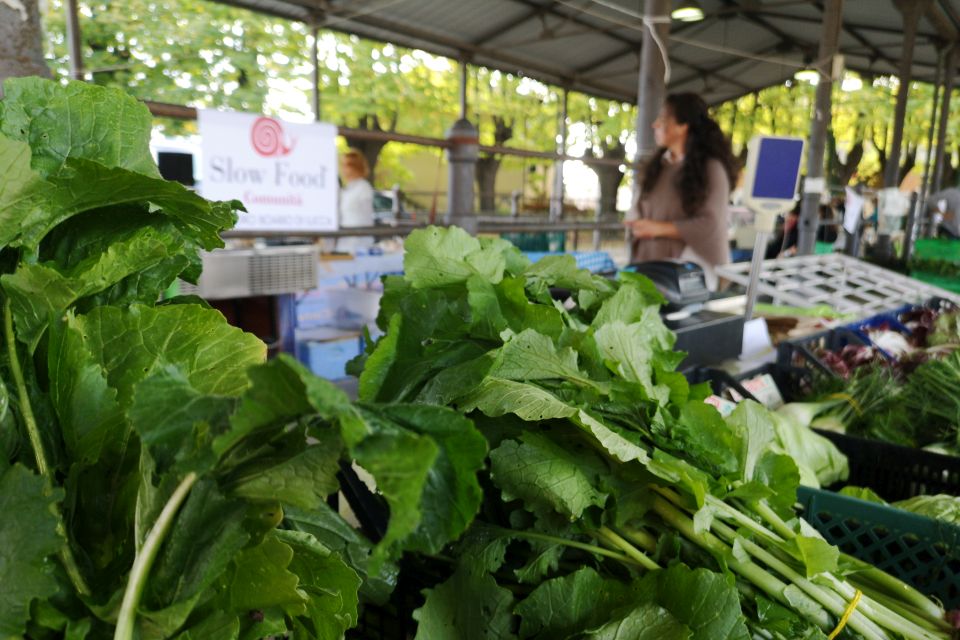 The early hours of the morning are the best moment to choose your favorite products from the colorful counters and prepare a nice basket for a snack or lunch. Are you ready for a day on the river!
THE SKATE PARK & BMX
At the entrance to the park, a green area crossed by a ring circuit hosts the skate park & BMX, a meeting point for enthusiasts equipped with walls, steps, gaps and a fullpipe to practice or perform with skateboards or crossbikes.
The surrounding lawns are often used by fans of team games such as baseball or cricket for outdoor training.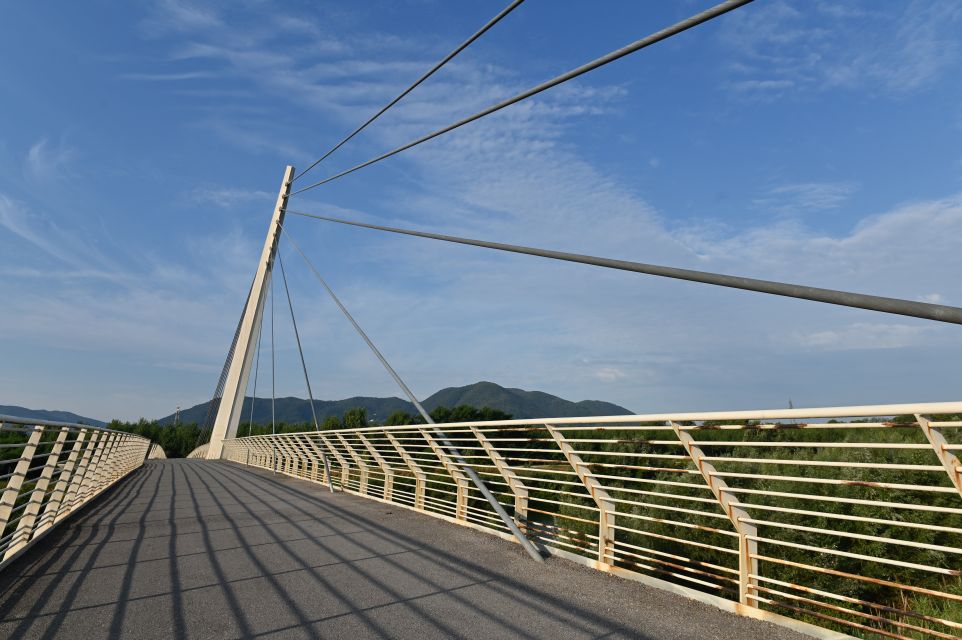 ON FOOT AND BY BIKE through nature and history
A white ring road of about 12 km runs along the banks of the river between Ponte San Quirico and Ponte San Pietro, in the shade of the foliage of black and white poplars and some stretches of original vegetation which, depending on the season, hosts a big number of waterfowl and other small animals, offers a very pleasant bike route, but it can be done also on foot or for six-legged walks with your dog.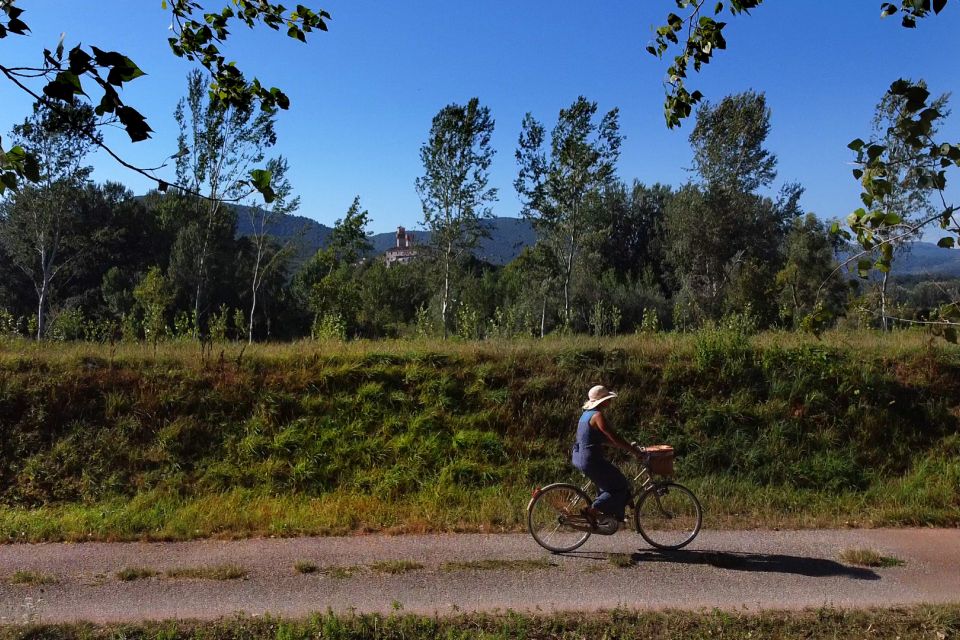 On the left bank, the route coincides with the Puccini cycle / pedestrian path which continues north towards Ponte a Moriano, in Garfagnana. On this side, you can easily reach Villa Reale in Marlia, the residence of Princess Elisa and a destination not to be missed for the beauty of the furnishings of the residence and the large park that can be visited all year round.
Heading to south, towards the lake of Massaciuccoli and Versilia there are the two castles of Nozzano and Ripafratta, evidence of a defensive system from the time when Pisa and Lucca struggled for these lands and the water of the river, an opportunity for a pleasant detour or simply for a photo with a medieval landscape.

In summer (view the calendar) you can also make night excursions accompanied by tourist and environmental guides, in search of fireflies and nocturnal birds of prey.
HORSEBACK
For animal lovers, a horse ride can be an opportunity to get to know the wild side of the river.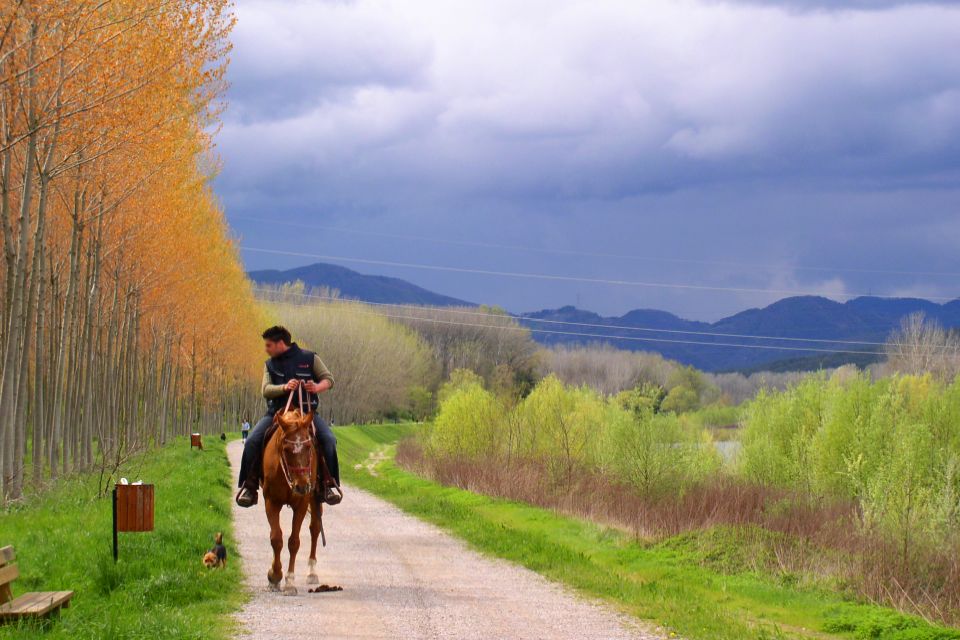 You can book excursions (ilnostrowest.com) from a simple one hour walk to a 2 or 3 day trek (even with your own horse), a real full immersion in the nature and culture of the area between vineyards and historical villas.

Equestrian sport lovers will find recreational activities, pony games, show jumping, dressage, complete, endurance, and integrated riding at the La Luna riding center

At the educational farm l'Arca di Noè an equestrian area even for the little ones with a natural riding method and other farm activities at the small riding school.
BY KAYAK OR RUBBER BOAT
Downstream from Ponte a Moriano, the river flows slowly through poplar and beech woods, but there are also frequent current areas where the kayak gets pushed pleasantly along the gravel scraper, sometimes touching the luxuriant vegetation.
Going down the river letting yourself be carried away by its flow, crossing the landscape and scents, colors and reflections of light is an exciting experience to remember.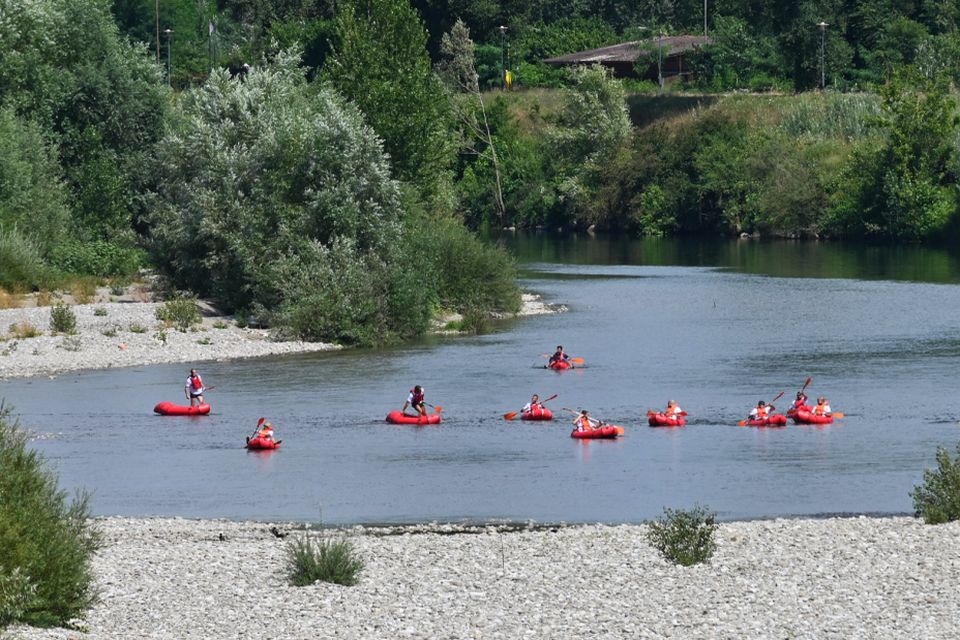 Discovering nature just a few steps from the city walls of Lucca. Dives, slides and currents for an outdoor adventure in Tuscany suitable for everyone, even for children of any age, with the Packraft, an inflatable single or two-seater canoe, stable and easy to drive.
But if you want a unique experience with family or friends, book an aperirafting, a tasty aperitif with fresh and good products, dropped from the deck halfway through the excursion, in a wicker basket, directly on the dinghy.
URBAN FARM RIVA DEGLI ALBOGATTI
A small building of a former summer camp surrounded by the typical vegetation of the riverside: willows and poplars above all. A large lawn where you can settle down for a break after a ride or a walk or simply descend to the river bed by an easy access, a refreshment point on the Via Francigena and along the Puccini cycle path which meet at this point.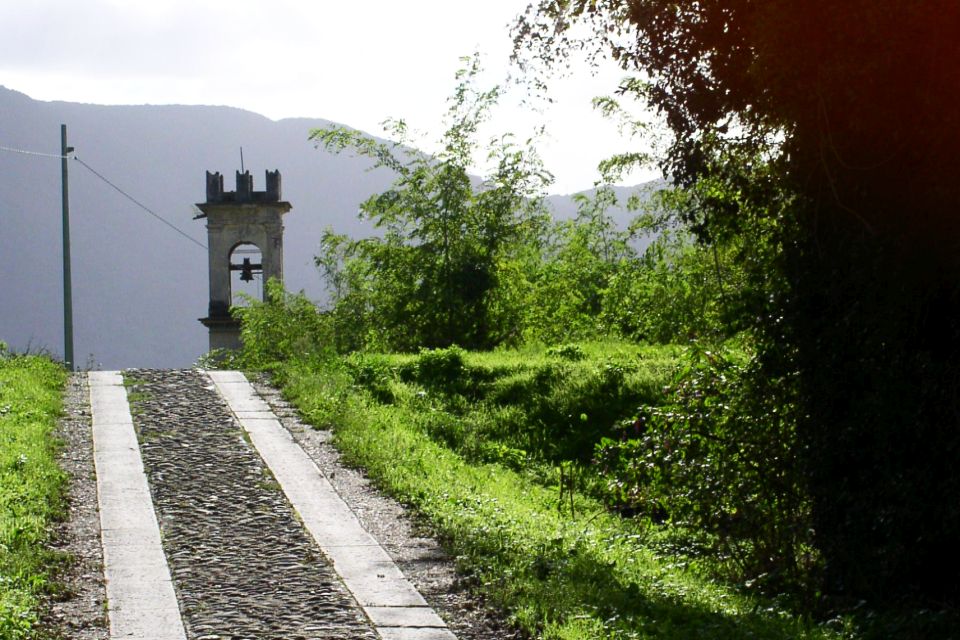 Fattoria Urbana riva degli Albogatti is a welcoming space for citizens and visitors. Inside, some exhibition rooms, a classroom, a documentation room, offices, a kitchen and a multipurpose space.
Outside, a large didactic vegetable garden-orchard, urban gardens, wild flowers and an apiary,but also mulberry trees for the breeding of silkworms.
(img archivio turismo.lucca.it-r.giomi)